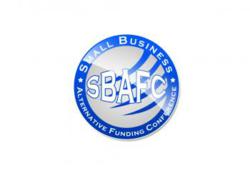 The Houston conference is scheduled for July 24, 2012 in The Woodlands
Houston, Texas (PRWEB) June 05, 2012
Conzortia Business Funding, Inc. announced today that it is finalizing details for the upcoming Small Business Alternative Funding Conference in Houston, Texas. This is the first stop in an eleven city tour.
The day-long event will discuss alternative funding methods for U.S. small businesses such as equity crowdfunding, non-equity crowdfunding, micro-lending, IRA conversions, factoring, Angel investment, venture capital, IPOs and private placements as well as other creative funding sources.
The Houston conference is scheduled for July 24, 2012 in The Woodlands and Conzortia is currently coordinating events in the following additional cities: Austin, Chicago, Dallas/Ft. Worth, Los Angeles, New York, Phoenix, San Antonio, San Diego, San Francisco and Washington D.C. Partners and sponsors, as well as engaging industry speakers are being sought for these venues.
To register or to receive details for these events, visit http://www.SBAFC.com
To inquire about partnership or engagement opportunities, call Robert Dobyns at 1-855-266-9678