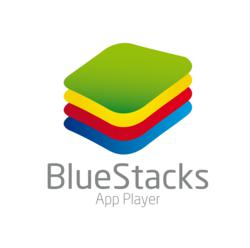 App developers who have already built for Android can now just run their apps on Windows PCs through BlueStacks.
Taipei, Taiwan (PRWEB) June 03, 2012
ASUS, one of the world's top three consumer notebook vendors and a leading innovator in personal computing products, has partnered with BlueStacks to bring popular Android apps to 30 million Asus PCs worldwide.
BlueStacks, makers of "App Player for PC" software, will enable a rich selection of Android apps on asus@vibe, a one-stop entertainment platform that is preinstalled on all ASUS products. Powered by BlueStacks technology, users of asus@vibe can access exciting and engaging Android apps across all categories including games, social, news, shopping, music, business and education.
BlueStacks recently partnered with top app developers to bring popular Android apps like Fruit Ninja, Evernote, Pulse, Drag Racing, Defender, Tap Fish, Moviefone, Nook, Guns N Glory, Talking Tom and Kids ABC to the one billion strong PC market. BlueStacks' patent pending LayerCake technology enables Android apps on touch and non-touch Windows PCs. As part of this special arrangement with BlueStacks, users of asus@vibe will enjoy Android apps for free for 6 months, with the option to upgrade to unlimited apps and sync apps from phone to PC. The apps are integrated into and presented seamlessly within the @vibe platform across the entire range of ASUS products, including the ZenBooks, notebooks, Eee PCs, desktop PCs and All-in-one PCs.
"ASUS is delighted to bring a vibrant selection of apps that were previously inaccessible on Windows PCs. Our partnership with BlueStacks is a valuable addition to the @vibe family," noted Vira Chang, the Head of eBusiness Services at ASUS. "The integration of BlueStacks and @Vibe is central to ASUS's consumer cloud strategy. Additionally, we are encouraged by the increased revenue potential that BlueStacks represents."
"ASUS has created a phenomenal software experience on PCs. Launching with ASUS at Computex 2012 solidifies BlueStacks' leadership position as the sole provider of apps for consumer electronics and PC manufacturers worldwide," said Rosen Sharma, President and CEO of BlueStacks. "Our strong portfolio of apps from top developers, combined with our unique monetization engine makes this a revenue-generating opportunity for PC OEMs. This is a winning proposition for the entire PC ecosystem. App developers who have already built for Android can now just run their apps on Windows PCs through BlueStacks. We've done the heavy lifting for the benefit of all."
About ASUS
ASUS, one of the world's top three consumer notebook vendors and the maker of the world's best-selling and most award winning motherboards, is a leading enterprise in the new digital era. ASUS designs and manufactures products that perfectly meet the needs of today's digital home, office and person, with a broad portfolio that includes notebooks, netbooks, tablet devices, servers, multimedia and wireless solutions, networking devices, mobile phones, motherboards, graphics cards, optical drives, displays, desktops, Eee Box and all-in-one PCs. Driven by innovation and committed to quality, ASUS won 3,886 awards in 2011, and is widely credited with revolutionizing the PC industry with the Eee PC™. With a global staff of more than 11,000 and a world-class R&D team of 3,100 engineers, the company's revenue for 2011 was around US$11.9 billion.
ASUS website : http://www.asus.com
asus@vibe: vibe.asus.com
About BlueStacks
BlueStacks is a software company that enables Android apps to run on Ultrabooks, Notebooks, Desktops, All-in-One PCs and Tablets. It was founded in 2009 by Rosen Sharma. BlueStacks is privately held and headquartered in Silicon Valley with global offices in India, Taiwan and Japan. For more information visit BlueStacks.com, or join their over 1,000,000 Facebook fans.
BlueStacks website: http://www.bluestacks.com
BlueStacks Facebook: http://www.facebook.com/bluestacksinc
BlueStacks contact: Apu Kumar (apu(at)bluestacks(dot)com)