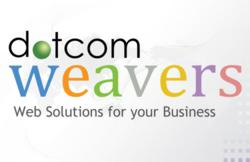 Achieve ambitious goals through effective deployment of innovative web applications and portals.
Paramus, NJ (PRWEB) June 05, 2012
Innovative Web Designers using first to market, WEB 2.0 Web Design tools are providing a lot of start-ups and small businesses in the area with more ways to increase opportunities and their footprint on the web.
Web Design New Jersey, the team at Dotcomweavers is evolving to meet the increasing demand for more efficient ecommerce and community-building functionalities such as streamlined product search and scalable pricing modules, Web Applications, Web 2.0 design, membership facilities, user forums and more. Utilizing novel Web Applications and Portals was an important factor for completing recent web design projects, USA Goldstar and Cukierski Family, New York and New Jersey based Dotcomweavers clients.
Membership site helps users manage — and profit from — their second homes
USAGoldstar's new website represents a unique membership-based concept in vacation home management, providing a convenient dashboard of integrated tools that help them manage their second homes in one well-organized place.
Family business benefits by building a community application
The new web design for New York based Cukierski Family makes the most of the small, family-run company's mission to be a destination for people of faith looking to gain inspiration and help as well as to purchase spiritual items and natural products. The site is an easy-to-use storefront with advanced features such as discount modules and deals of the day. It's also a resource center that invites a community of believers to "let us help you" via prayer requests, a lively and personal blog, a scripture of the day feature, and a free series of spiritual guidance articles.
Web design propelling New York and New Jersey companies to the next level
Dotcomweavers' NY and NJ web design clients report that their advanced ecommerce portals, user communities and other web applications are essential to their growth, serving as engines that drive new volume and propel their businesses to the next level. According to web design NJ expert and Dotcomweavers CEO Amit Bhaiya, "We are as excited as our New Jersey and New York web design clients about their new business ventures, and we are dedicated to helping them achieve their ambitious goals through effective deployment of innovative web applications and portals."
About Dotcomweavers
Dotcomweavers Inc. is a web design New Jersey company focusing on advancements in Internet technology to provide attentive service and cutting edge web solutions: website development, website design, ecommerce and internet marketing (SEO).