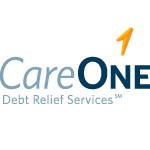 At CareOne we provide the resources and tools to help consumers get out of debt.
Columbia, MD (PRWEB) June 06, 2012
According to a recent poll by CareOne Debt Relief Services, the nation's largest brand of debt relief services, consumers need and want financial education when it comes to saving for retirement. The poll, conducted during Financial Literacy Month, shows 44 percent of respondents were aware of IRA's, while 32 percent were not sure they understood the merits of an IRA.
"Our customers are struggling to get out of debt and see retirement as a far away goal. At CareOne, we provide the resources and tools to help consumers get out of debt. And we arm them with information and educational guides designed to prepare them for a sound financial future," explained Chief Product Officer, Jenny Realo.
CareOne's poll results are consistent with the national trends found in the Survey conducted by the National Foundation for Credit Counseling (NFCC). The NFCC survey showed that consumers lack the necessary financial education to plan and save for retirement. According to the survey, Two in five adults indicated that they are now saving less than they were one year ago, and 39 percent do not have any non-retirement savings; and, Twenty-five percent of those who do not currently have non-retirement savings indicated that, if they did begin to save, they would keep their savings at home in cash.
Jeff Rose, a Certified Financial Planner, created the Roth IRA Movement to promote the importance of financial education. Rose and several other personal finance bloggers took the opportunity to address the importance of (saving for retirement years through a series of blogs dedicated to the topic.
Rose says, "I think it is important to save for retirement when you have debt as long as it is under control. If a consumer isn't sure what debts or high credit card balances they have, they should wait to save for retirement until they can get their spending in check. It has been my experience that consumers trying to save for retirement while struggling with a lot of debt, end up cashing in their retirement accounts, and paying unnecessary taxes and penalties. This becomes a pattern that leaves them with nothing saved."
Roth IRA Movement participant, Glen Craig of Free From Broke says, "One of the greatest tools on your side for retirement savings is TIME. The sooner you start the better. The longer you wait, the more you have to scrape together to save."
"If free money, in the form of a company matching 401k contribution is available to you, then you should definitely consider continuing retirement savings (up to that match) even while you are in the process of paying down debt. Additionally, even if you don't have that 401k match, but your debt is at a reasonable interest rate (like most student loans, mortgages, and car payments these days), then consider balancing your debt reduction efforts with at least some type of retirement savings. Every little bit counts, and the act of saving will create habits needed long after your debts are wiped out," said Phil Taylor of PT Money another Roth IRA Movement participant.
"It's too easy to put off saving for retirement, since it's often an intangible idea that seems less important than the bills staring you in the face. The trick is in balance: plan for tomorrow, but not at the expense of living for today. A financial planner can help you find and maintain that crucial balance. The earlier you start, the more time your money has to compound in growth and work for you. Thus you can save smaller amounts of money and end up with more in the end," said Nora Dunn, a former Certified Financial Planner and regular contributing guest blogger for CareOne.
CareOne recognizes there is a gap in educational information for consumers who want to pay off their debts and transition to a productive saving behavior. To address this specific educational opportunity, CareOne is partnering with these prominent personal finance experts to create content and resource guides that will be available for free to consumers and clients on the CareOne website and in the CareOne Community.
In addition to helping consumers find information to assist with their retirement goals, CareOne has a Community of over 1 million individuals in similar situations that can answer questions and provide support. CareOne also provides a suite of free resource guides, an article library, and a wealth of blogs focused on long term financial wellness and designed to educate consumers about a range of topics including saving for retirement, creating a budget, and managing debt.
CareOne providers represent the nation's largest brand of debt relief services with over 5 million people helped to date. CareOne founder, Bernie Dancel, and many CareOne employees know what being in debt is like and are proud to offer a second chance to those struggling with debt. It is this foundation of shared experience that sets CareOne apart from the rest of the debt relief industry. CareOne knows what being in debt feels like, and more importantly, what it takes to get out. Visit CareOne at http://www.CareOneCredit.com for more information about the company and services.