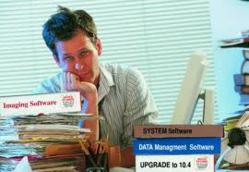 In case you didn't realize, technology is changing the way business and has a huge impact on any type of business whether it be an online or offline business.
Miami, FL (PRWEB) June 06, 2012
When it comes to internet and technology, many business owners are either afraid of this new technology or they do not understand how valuable this technology can be for their business. With the amount of clients that frequent the social media sites such as Facebook, business owners who are not leveraging these technologies are missing out on a huge opportunity to help grow their business.
"Think about it, everyone is either on their cell phone or either on their computer on the internet. Heck, many people are on their cell phones playing on Facebook and other social media sites.
This means that there is so much money and clients to be had just by getting involved and learning more on how to leverage these social sites to your advantage. The way of marketing has taking a huge leap that many business owners are falling extremely far behind while their direct competition is learning how to beat their competitors just by becoming more technology advanced."
Read more at: dreamwareenterprise.com
A representative of DreamWareEnterprise.com states that Now business owners who have fallen behind with the technology aspect of their business can now learn how to increase their net profits with this new business growth framework webinar. The webinar will guide business owners on how to set up systems to help not only their business become more efficient but also free up more time for business owners to grow their businesses rather than maintain their business.
Learn more about the Business Growth Framework Webinar