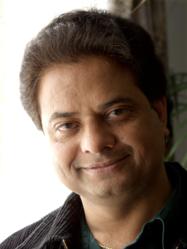 Scottsdale, Arizona (PRWEB) June 13, 2012
Mahendra Kumar Trivedi, founder of Trivedi Master Wellness™ and Trivedi Products, was interviewed on May 16, 2012 by Jenneth Blackert for the world renowned "New Wealth Experience" Global Telesummit. The response has been so overwhelming that Mr. Trivedi has been invited back for a second live interview on June 14, 2012, at 2 pm ET / 11 am PT, as part of Blackert's "Best Of Best" lineup.
To listen to a replay of the inspiring May 16th interview and hear Mahendra Trivedi share his unique perspective on "Oneness" and how you can connect with the same Energy that creates universes, click here:
http://www.newwealthexperience.com/replay
During this interview Mr. Trivedi also shares how you can become a magnet that will attract all of the people, resources and circumstances required to create wealth of all kinds.
Mahendra Trivedi is recognized around the globe for his energy transmissions, known as the Trivedi Effect®. Tens of thousands of people have reported transformed overall health and well being including relief from chronic pain, increased joy, increased ability to focus and a newfound sense of self confidence after receiving these Energy Tansmissions. High quality sleep, improvements in anxiety, depression, fear from the future, sadness, ADD/ADHD, and relief from chronic pain have also been reported.
During the interview, Mr. Trivedi will share the astounding results of some of the over 4,000 research studies conducted on the Trivedi Effect® at leading research institutes throughout the world. He will also discuss how to fully awaken your consciousness by strengthening your connection to Universal Intelligence.
After experiencing transformation, hundreds of people throughout the world have shared their stories which can be seen on Trivedi Testimonials.
In addition to humans, plants, trees and non-living material, this miraculous Energy is also transforming the lives of animals. A recent news release announcing the launch of TrivediBeef™ was recently published, and a leading US University has approached Mr. Trivedi with the proposal to conduct a well-controlled research project which will measure the impact of The Trivedi Effect® on the Beef Industry. Several scientists from leading US Universities and research institutes are trying to understand Trivedi Science™ and are now eager to conduct the research in various area of living and non-living sciences.
Upon registration for Mr. Trivedi's interview, you will also be invited to the entire New Wealth Global Telesummit where you will be able to hear twenty new wealth leaders share their secrets. Other speakers include:
Christian Pakhurst - International Teacher, Author and unanimous winner of "Britain's Next Top Coach'
Carla Van Walsum, Holistic Psychotherapist
Kenji Kumara, Quantum Light Healer
The public is invited to register at no cost by clicking here: https://jeneth.infusionsoft.com/go/NWC/mtrivedi/