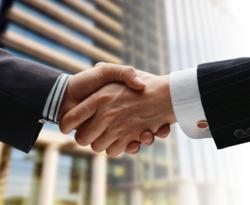 "Our goal with this forum, is to bring together all industry partners and spark a dialogue on the implementation plan and how we can work together to evolve to a more harmonised cyberspace through greater partner engagement", said Datuk Mohd Noor Amin.
Cyberjaya, Malaysia (PRWEB) June 06, 2012
The second ITU-IMPACT Partner Forum 2012 was co-chaired by Dr. Hamadoun Touré, Secretary-General of the ITU and Mr Gilbert Noël Ouedraogo, Minister of Transportation, Post & Telecommunications of Burkina Faso.
The forum brought together key partners including; Microsoft, Kaspersky Lab, Symantec, Trend Micro, ABI Research, Anti-Phishing Working Group (APWG), Commonwealth Telecommunications Organisation (CTO), The Cyber Guardian, United Nations Office on Drugs and Crime (UNODC), (ISC) 2 - IT Certification and Security Experts and EC-Council to plan and coordinate cybersecurity initiatives in order to serve ITU-IMPACT's partner countries in operationalising global cybersecurity services against cyber threats. The meeting was also attended by Research In Motion (RIM) and PricewaterhouseCoopers (PwC), where ITU-IMPACT is exploring partnership opportunities with both the organisations.
During the forum, ITU-IMPACT shared their 2009-2012 key achievements and activities, which includes organising dozens of capacity building programmes across different continents and the deployment of over 200 cybersecurity scholarships in over 46 countries and CIRT deployment and assessment in over 30 countries.
This meet also served as a platform to engage partners with ITU-IMPACT's various programmes, activities as well as to offer better operational solutions and assistance to their partner countries. It further distinguished ITU-IMPACT plans undertaken, partner's participation, upcoming activities and the future plans. Partners have shown great response and commitment towards their responsibility in securing cyberspace.
Partners also sealed their commitment through various means of contribution, as to highlight Kaspersky Lab has agreed to commit US$200,000 a year for ITU-IMPACT's projects and programmes, ABI Research has agreed to sponsor three cyber drills and three trainings annually whilst EC-Council for the second time has confirmed a contribution of US$1 million towards capacity building and Satorys will be providing their intelligence report for ITU-IMPACT partner countries.
Indisputably, this forum has led ITU-IMPACT and its partners to table a systematic plan that can be used to enhance the global community's capability to better prevent, defend against and respond to cyber threats.
This meeting also explored a better collaboration with partners for our partner countries and to the global community to address cybersecurity issues, said Datuk Mohd Noor Amin, Chairman, Management Board, IMPACT.
ITU-IMPACT's global partnership today sees over 200 industry, academia and international organisations coming together to enhance the global community's capability and capacity to combat cyber threats.
Since the landmark agreement signed last year, IMPACT became the cybersecurity executing arm of the United Nations' (UN) specialised agency, the International Telecommunication Union. Under the arrangement, IMPACT is entrusted with the task of providing cybersecurity support and services to ITU member states and other organisations within the UN system.
Today, with 142 partner countries formally part of the coalition and with strong support from global industry giants and prestigious partners from the academia, ITU-IMPACT has become the largest cybersecurity alliance of its kind in the world. -End-