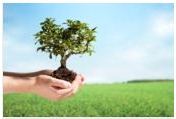 "In the long term," added Walter Vergara, the IDB's Division Chief of Climate Change and Sustainability and the lead researcher of the study, "this is the surest way to ensure Latin America and the Caribbean continues to prosper along a sustainable path."
Washington, DC (PRWEB) June 05, 2012
Latin America and the Caribbean face annual damages in the order of $100 billion by 2050 from diminishing agricultural yields, disappearing glaciers, flooding, droughts and other events triggered by a warming planet, according to the findings of a new report to be released at the Rio+20 summit.
On the positive side, the cost of investments in adaptation to address these impacts is much smaller, in the order of one tenth the physical damages, according to the study jointly produced by the Inter-American Development Bank (IDB), the Economic Commission of Latin America and the Caribbean (ECLAC) and the World Wildlife Fund (WWF).
However, the study also notes that forceful reductions in global emissions of greenhouse gases are needed to avert some of the potentially catastrophic longer term consequences of climate change. The report estimates that countries would need to invest an additional $110 billion per year over the next four decades to decrease per capita carbon emissions to levels consistent with global climate stabilization goals.
"Many climate-related changes are irreversible and will continue to impact the region over the long term," said Walter Vergara, the IDB's Division Chief of Climate Change and Sustainability and the lead researcher of the study, whose preliminary findings were presented today in Washington at an event jointly hosted by the IDB and the Center for American Progress (CAP). "To prevent further damages, adaptation is necessary but not enough. Bolder actions are needed to bend the emissions curve in the coming decades."