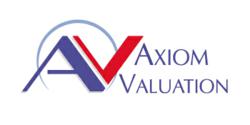 "This paper unambiguously shows that the Axiom Platform is a powerful tool in valuing Fixed Income Instruments" according to Dr. Stanley Feldman
Wakefield, MA (PRWEB) June 07, 2012
In the current regulatory environment, a necessary but not a sufficient condition for establishing a non-traded asset's fair value price is to demonstrate that the system used to produce it yields an unbiased estimate of a transaction price at the measurement date. This developing standard is being applied by oversight organizations as well as audit firms. For example, the Securities and Exchange Commission's Aberrational Performance Initiative is designed to uncover misreporting of fair values of underlying assets of hedge and private equity funds. While many hedge funds only invest in financial securities that trade, many fixed income funds as well as CLOs and CDOs invest in debt instruments that do not trade on a regular basis and for which there is no dealer quote. In cases where dealer bid-asked quotes are available, they often do not accurately reflect the range with which the transaction would take place. In this case, a dealer quote does not meet the fair value financial reporting standard. Since a significant percentage of fixed income securities do not trade on a regular basis and are not routinely priced as a result, other means need to be employed that properly mimic transaction market activity in order to establish a non-traded asset's fair value. Research produced by Axiom Valuation (Axiom) addresses this critical issue. Click on the link below for a copy of the study authored by Dr. Stanley Feldman, John Roberts, and Ryan Tang.
This paper looked at whether the Axiom Platform could accurately predict prices of traded fixed income instruments. The results indicate that Axiom's Credit Rating and Fair Value Pricing Platform produces unbiased estimates of market prices and that Axiom's system generated prices that are within 5% of the transaction price for 97% of the securities priced.
Forecast errors generated by Axiom's system were found to be random. This indicates that Axiom's Credit Rating and Fair Value Pricing Platform is consistent with the way market participants price bonds.
About Axiom Valuation
Axiom Valuation is a leading financial security, illiquid asset, and business valuation firm specializing in the application of fair value for financial reporting purposes. Fair value pricing requires the use of analytical tools, acceptable financial models and highly trained market professionals who understand the idiosyncratic nature of market outcomes as these events relate to fair value.