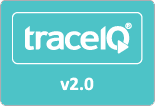 Many of the upgrades within version 2.0 have come about as a direct result of client feedback.
(PRWEB UK) 7 June 2012
Tracesmart, leading providers of consumer data intelligence, have announced the launch of TraceIQ v2.0. Incorporating a range of new features and enhanced datasets, the latest version of the company's intuitive tracing and investigation software is set to improve productivity for businesses operating in a wide variety of industries; in particular the debt collection and fraud investigation sectors.
Version 2.0 of the web based application features many enhancements on its predecessor, two of the most notable being the uplift in consented telephone numbers – TraceIQ now provides access to over 80 million consented landline and mobile numbers (which takes the total number available through TraceIQ to over 95 million) – and its new mobile and landline verification feature. These key upgrades will not only improve the likelihood of TraceIQ users being able to contact an individual by tracing their telephone number, but will also allow them to save time by confirming numbers are valid prior to calling them.
More numbers, and the ability to verify them, are only a couple of the modifications in TraceIQ v2.0; the system also has an upgraded preview results screen (which allows users to view a co-habitant information summary prior to opening a full report), enhanced business data (making it easier to extract business information from the business trace tool) and is quicker than ever, reducing the time it takes to get results. This combination of features makes it even easier for users to trace debtors or conduct background checks. Many of the improvements to TraceIQ have been directly influenced by the system's users as Chris Rothwell, Sales Director at Tracesmart, noted:
"Ensuring TraceIQ meets the needs of its users is our primary concern when we commence development. As such, we have a client feedback process in place which allows us to identify any pain points our customers may have in their day to day processes, with a view to providing a solution that will make them more productive.
This knowledge has driven our TraceIQ development roadmap – many of the upgrades within version 2.0 have come about as a direct result of client feedback."
In addition to engaging with the client to drive the development process, Tracesmart are also committed to ensuring that product enhancements are available to TraceIQ users at the earliest possible time, as Tracesmart's Technical Director, Paul Weathersby, highlighted:
"Through dialogue with our customers it became evident that as well as having a set of particular requirements, the speed at which they could get new features was important to them. It is this need that has seen us commit to a continual release program; our team is constantly developing new features and integrating fresh data to enable us to launch updates on a regular basis.
This methodology means we can provide our clients with new features and data at the earliest possible opportunity."
The continual release program will see updates and upgrades to TraceIQ being launched on a quarterly basis.
ENDS
Notes to editors:
About Tracesmart
Established in 1999, Tracesmart Ltd is a leading provider of consumer data services, specialising in the provision of online tracing and identity verification software. Prominent in the collections, legal, financial and fraud prevention sectors, the company's solutions are employed by a growing legion of businesses ranging from SME to FTSE 100 companies.
Chris Rothwell
Heading up the corporate sales team, Rothwell has an insightful knowledge of data analysis and tracing. This understanding allows him to direct the development of products designed specifically to fulfil these requirements and provide the company's client base with progressive technology.
Paul Weathersby
Tracesmart's Technical Director, Weathersby manages the company's experienced development team who produce Tracesmart's range of intuitive consumer data solutions. In addition, he also oversees the organisation's extensive networks, systems and databases, ensuring quality is maintained and data management and security is of the highest standard.