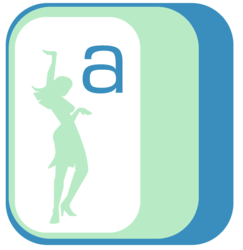 We need to know what we're doing the same way a physician knows there is a standard and best way to set an arm that's broken.
Waterloo, ON (PRWEB) June 08, 2012
Dr. Joannie DeBrito, director of University Counseling Services at Colorado Christian University and affiliate faculty member of CCU's Master of Arts in Counseling program, has been named the "Field Instructor of the Year" by Metropolitan State College of Denver's School of Social Work.
The distinction honors DeBrito for her supervisory excellence as she provides interns with an outstanding learning experience within CCU's counseling services program.
Internships at CCU's counseling center act as a final stage of master's level counseling and social work formal education, offering students practical experience under the tutelage of a licensed instructor. Dr. DeBrito, who holds a Ph.D. in psychology, is also a licensed clinical social worker and licensed marriage and family therapist. She hires eight to 10 new interns each year out of 40 or more applicants. To best train these men and women, she sought additional training herself.
"It was really important to me to be a qualified supervisor," she explains. "I felt I actually needed to be trained, and went through an approved supervisor course through the American Association for Marriage and Family Therapy."
A significant aspect of DeBrito's supervisory style is the freedom for each intern to learn about himself or herself.
"She encourages us to learn our own style of working with clients," says Summer Livermore, the intern who originally nominated DeBrito for the Field Instructor of the Year Award. "She helps us recognize our own strengths and weaknesses."
Yet, while allowing interns latitude, DeBrito is intimately involved.
"In every supervision meeting I could bring up a name and she would know the student I was talking about," says Livermore.
Part of that involvement includes training interns in acknowledged best standards of evidence-based practice.
"We need to know what we're doing the same way a physician knows there is a standard and best way to set an arm that's broken," says DeBrito.
Livermore also acknowledges the self-care stressed by DeBrito.
"Joannie is a great advocate for knowing ourselves and what we need to obtain self-care," she says.
As Livermore spent over 600 hours in the counseling office for 2011-12, she learned first-hand how self-care is paramount.
The nomination from a supervisee—seconded by the field liaison at Metro State, and awarded by committee—demonstrates Dr. DeBrito's commitment to training and teaching while providing exceptional counseling services for current undergraduate students. For DeBrito, it's a recognition that her dedication to be the best supervisor she can has paid off.
COMPANY INFORMATION
Colorado Christian University (http://www.ccu.edu) is uniquely positioned to offer students a distinctive variety of educational opportunities and experiences. As the only member of the Council for Christian Colleges and Universities in an eight-state region, CCU offers more than 35 undergraduate and graduate degree programs, and is committed to promoting academic achievement, character development, and spiritual formation to prepare graduates as leaders who affect positive global transformation.
Athena Software (http://www.athenasoftware.net) is a global case management solution provider based in Waterloo, Ontario, Canada.