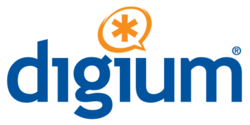 I'm thrilled [David]'s decided to join Digium in an official capacity and in a role that lines up so well with his natural passion for the Asterisk community.
Huntsville, AL (PRWEB) June 07, 2012
Digium® Inc., the Asterisk® company, today announced that David Duffett has joined the company as its new Asterisk Community director. He will be responsible for fostering worldwide growth and adoption of open source Asterisk among developers, partners and commercial entities. Digium's former Asterisk Community director, Bryan Johns, has transitioned to the company's product management team.
Duffett is a Chartered Engineer, a Digium-certified Asterisk professional, (dCAP) and a longtime Asterisk enthusiast. He has presented at every AstriCon, Digium's annual Asterisk conference and exhibition, since 2006. His expertise has been featured in several best-practice books, guides and articles on Asterisk, and most recently, he wrote the "Internationalization" chapter of the third edition of Asterisk: The Definitive Guide, published by O'Reilly Media. Duffett has led Asterisk training seminars all over the world, including the United Kingdom's first Asterisk Bootcamp.
"I met David many years ago and his enthusiasm for Asterisk and telephony was nothing short of inspirational -- and also remarkably entertaining! He is and has been a proponent for Asterisk and for community development for a very long time," said Mark Spencer, creator of Asterisk and founder and chief technology officer of Digium. "I'm thrilled he's decided to join Digium in an official capacity and in a role that lines up so well with his natural passion for the Asterisk community."
Prior to joining Digium, Duffett headed up his own telecommunications consulting practice, TeleSpeak Limited, an authorized Digium training provider. He previously was a consultant and trainer for several telecommunications and networking companies in the U.K., including Ionica, Dolphin Telecom, Aculab and Alliance Systems EMEA. He holds a bachelor's of engineering honors degree from the University of Hertfordshire.
About Digium
Digium®, Inc., provides Asterisk custom communications and Switchvox Unified Communications (UC) business phone systems that deliver enterprise-class features at a price businesses can afford. We are the creator, primary developer and sponsor of the Asterisk project, the world's most widely used open source communications software that turns an ordinary computer into a feature-rich voice communications server. With a community of more than 8,000 developers worldwide, Asterisk has been used to create VoIP communication solutions in more than 170 countries. Since 1999, Digium has become the open source alternative to proprietary communication providers, giving people an innovative solution for business communications that increase productivity. Digium's wide range of business communications products is sold through a worldwide network of reseller partners. More information is available at: http://www.digium.com and http://www.asterisk.org.
###
The Digium logo, Digium, Asterisk, Asterisk SCF, Switchvox, AsteriskNOW, Asterisk Appliance and the Asterisk logo are trademarks of Digium, Inc. All other trademarks are property of their respective owners.