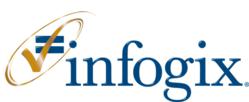 Naperville, IL (PRWEB) June 07, 2012
Infogix Inc., a leading developer of data integrity software that helps businesses manage and improve their operations, credits its customers for playing a critical role in the company's selection of H.I.G. Capital as its recapitalization partner. Miami-based H.I.G. Capital is a leading global private equity investment firm with more than $9.0 billion of equity capital under management, The deal was finalized on June 1, 2012, with Pagemill Partners, a Duff & Phelps business, acting as sole financial advisor to Infogix.
"For 30 years, the development of Infogix software solutions have been directed by customer needs in order to improve their business operations and ensure compliance with laws and regulations in the face of ever-growing volumes and sources of information," said Bobby Koritala, Senior Vice President of Operations, Infogix Inc. "This new partnership will enable Infogix to continue and even expand on our history of providing products and services that meet our customer's evolving needs."
Since 1982, Infogix has offered its customers a proprietary suite of unique, automated, end-to-end software solutions to control, monitor, analyze, and improve the accuracy of their key business information. Companies use Infogix products to establish controls that monitor business information moving among disparate systems. This allows the customers to detect and prevent errors which significantly enhances operating efficiencies and profitability, mitigates potential risks and increases the cost-effectiveness of audit, compliance, and governance requirements.
2012 marks the 30th anniversary for Infogix, originally founded by Madhavan K. Nayar, who will remain on the company's Board of Directors. Sumit Nijhawan and the current management team will continue to lead the company.
About Infogix Inc.
Many of the world's largest enterprises depend on Infogix to transform their operations. Through the use of Infogix solutions, customers are able to control, analyze, and improve their operations by realizing the full value of the Infogix Business Operations Management solution. Since 1982, Infogix has been providing Infogix Controls Solutions to Global 2000 enterprises. Millions of Infogix Controls continuously monitor and assure the integrity of information in hundreds of enterprises each day. For more information, call +1.630.649.6800 (U.S, Canada, and International), or visit http://www.infogix.com today.