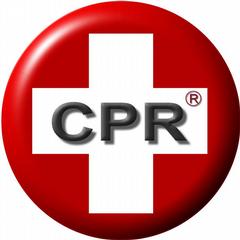 With our Shield Warranty, customers with any kind of smart phone can purchase affordable insurance at any time
Summerville, Ga. (PRWEB) June 11, 2012
We love electronics: There are nearly six billion cell phones in use today, and since its launch in 2010, customers have purchased over 65 million iPads. Almost half of cell phone users now own smart phones, but it's costing more than they bargained for in protection plans and repairs.
Only a few years ago, smart phones were a technological luxury that few people could afford. Now, with six billion phones in service worldwide and the average selling price at $135, smart phones are accessible and available to most people—until the phone is dropped or damaged. Once signed onto a carrier plan, the cost to replace a broken phone skyrockets, costing up to 400 percent more than the initial payment.
Cell Phone Repair Franchise Systems, Inc. (CPR®) is the oldest and most widely recognized brand in the cell phone repair industry, offering "while-you-wait" repair service and mail-in repairs for iPads, phones, laptops, game systems, iPods, GPS units and more. Now, customers can receive a unique service with the CPR Shield Warranty—for about half of what competitors charge, CPR covers an unlimited number of claims of any type, from normal use issues to damage caused drops and spills, including full immersion on any phone and most electronic devices. Customers save money and keep countless electronics from ending up in landfills.
The electronics and smartphone repair franchise warranty offer is made possible by 42-year-old CPR founder and CEO Jeremy Kwaterski. His repair business strategy came from his early career as a wireless dealer in the 1990s, refurbishing pagers and phones by taking apart new devices to use parts to repair the old ones. He found that he could make more money this way than he would by selling the new devices and tossing the old ones.
Many phones come with a warranty option with the carrier. For example, the Apple iPhone4 has a warranty option called the Apple iCare plan that does swap outs for normal use issues, drops and spills (not including full liquid immersion). Customers pay $99 for two years with a $49 deductible within one year of the iPhone purchase for a maximum of two claims. With the CPR Shield Warranty, iPhone4 owners pay $29 for the whole year (or $54.99 for 18 months) with a $25-50 deductible and unlimited claims.
"Only about 10 percent of cell phone owners have a warranty on their device," said Kwaterski. "Many people feel that their carrier's limited window to buy a warranty is frustrating, so they skip it all together. With our Shield Warranty, customers with any kind of smart phone can purchase affordable insurance at any time, for as long as they need it. Since we do all of our repairs in-house, there's no additional shipping fees or waiting time. You get your phone and your data back in your hands before you leave."
With almost 100 locations in the U.S., Canada and Chile, CPR is already the largest cell phone and electronics repair center by about 80 stores. Last year, CPR sold development rights to 200 stores and has plans to sell the rights to 300 more stores this year while opening 90 new retail locations in cities across the U.S. By 2015, CPR plans to target 1,000 new locations.