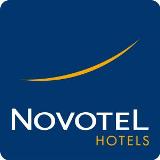 Singapore (PRWEB) June 11, 2012
The old saying "never judge a book by its cover" holds true for Singapore – being a small country, it is packed with rich heritage, culture and attractions. A leisurely boat cruise along the Singapore River is one of the most pleasurable ways to explore the evolution of this city into the bustling, vivacious wonder it is today. A Singapore River Cruise through the heart of the city's central business district and tourist attractions is a must do; now, thanks to Novotel Singapore Clarke Quay, one of the top business hotels in the city, visitors can tick off this item for free!
Novotel Singapore Clarke Quay has unveiled the exclusive Holiday Saver Package that makes staying at this perfectly located hotel even more attractive. The Holiday Saver promotion comes wrapped with the necessities of a getaway package:

Complimentary tickets to the Singapore River Cruise for two
Complimentary international buffet breakfast for two
Complimentary in-room Wi-fi
Complimentary access to the hotel's fitness centre and swimming pool.
The promotion package is available from now until 31 December, 2012, and is priced from SG$233++ per room night.
"With the Holiday Saver Package, we want to let our guests enjoy one of the most charming journeys in Singapore. The Singapore river cruise is a uniquely memorable experience that provides glimpses into Singapore's pre-independence history. Stretch out, look around, soak in the warm breeze and literally transport yourself briefly into a bygone era," said Kevin Bossino, General Manager of Novotel Singapore Clarke Quay. "Moreover, the recent renovation of all the 403 guest rooms coupled with the additional perks we offer our guests should make their stay an extremely comfortable and thoroughly enjoyable one. The Holiday Saver Package is one excellent opportunity not to be missed!"
Besides the Holiday Saver special, Novotel is offering guests a fabulous Weekend Escape special, perfectly suited for guests looking for a memorable weekend break in Singapore. From just SG$223++ per room, this is a great chance to grab a weekend loaded with goodies: daily international buffet breakfast for two; one-time dinner buffet for two and a complimentary welcome drink at the Le Bar Rouge, besides a host of other benefits!
Meanwhile, Ms.Rhys Challenger has joined Novotel Singapore Clarke Quay as the Resident Manager as the hotel continues to raise the bar in customer service excellence. "I have joined the hotel at an exciting time. With all the recent enhancements and our continuing effort to deliver memorable stays in Singapore for our guests, I am looking forward to welcoming and serving even more guests here this year."
For more information about the "Holiday Saver"package and special offers, please visit Novotel Singapore Clarke Quay website.
About Novotel Singapore Clarke Quay
Novotel Singapore Clarke Quay (http://www.novotelclarkequay.com), is a premier business hotel situated in the heart of Singapore within the vibrant and dynamic Clarke Quay area. One of Singapore's best located hotels, both for tourists and business travelers, Novotel Singapore Clarke Quay features 403 redesigned rooms each with magnificent and un-obstructed views of the meandering Singapore River. The hotel's guest rooms have been recently upgraded offering modern amenities such as flat screen televisions with a multimedia connectivity panel, Nespresso machines, iPod Docking Stations and contemporary workstations developed with the travelling executive in mind.