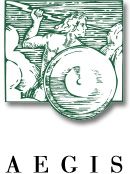 The DIL will provide support for the quality of care received by US citizens
Rockville, MD (PRWEB) June 08, 2012
The proposed rules surrounding the quality of care received by US citizens, or meaningful use, outlines requirements for healthcare organizations to securely exchange health information, or 'interoperate' with one another. Organizations are realizing the importance of ensuring interoperability and subsequently need a reliable, accessible, and effective way to test their own gateways to ensure they meet the standards to interoperate with other healthcare organizations.
AEGIS' background in health information exchange protocols and understanding of the needs of the health IT community facilitated the need for a truly interoperable and appropriate test bed platform. AEGIS designed and developed the DIL, allowing an organization test communications between its gateway and other gateway implementations at any time. The DIL was created with an eye towards automation and ease of use, providing a straightforward user interface for healthcare organizations to navigate. Within minutes, an organization can register on the DIL, install certificates, and begin interoperability testing.
The DIL will provide support for the quality of care received by US citizens by helping organizations meet meaningful use and facilitate the secure exchange of health information.
AEGIS.net, Inc. will be officially launching the DIL at the Government Health IT conference June 11 and 12 in Washington, DC. They are a platinum sponsor at this event and can be found in the Interoperability Showcase and Corporate Booth #25.