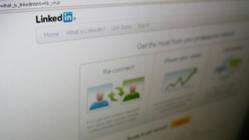 Cyber attacks have increased exponentially in the last couple of years and that trend shows no signs of slowing
Columbia, MD (PRWEB) June 11, 2012
Security Central Exchange to release comprehensive line of cyber security solutions to combat a whole host of security related problems on the internet and internal business networks. These solutions will range from endpoint protection, password management, browsing anonymizer's to privacy and anti identity theft solutions. In combination, these solutions will provide a cost-effective and comprehensive level of security protection to both businesses and individuals.
Cyber attacks have increased exponentially in the last couple of years and that trend shows no signs of slowing. Frankly, the trend appears to be accelerating. Major breaches of security are reported daily in the news and most go unreported. The latest major breach was an alleged attack on LinkedIn which was reported by Fox News, CNN and several other major media outlets on June 7, 2012. It was reported this week that 6.5 million passwords were stolen. Social media outlooks are particularly attractive targets to hackers and nation states that seek to steal personal and corporate information. The Sheer number of people using this media makes them attractive targets. In combination with the poor password management habits of most users, these outlets are increasingly being targeted more. It is common knowledge that most users tend to use the same password on many applications and sites. Hackers and those seeking to exploit individuals and businesses know this and count on it.
There are some simple and cost-effective solutions to this problem that can drastically reduce your risk of becoming a victim and provide a fairly comprehensive line of protection against cyber attack, whether you are a corporate or individual entity. Security Central Exchange is planning to release a suite of products that will provide such comprehensive protection. This includes password management, full disk encryption and an anonymizer program to protect your privacy and browsing history. This line of products is scheduled for release in the third quarter of 2012. The combination of full disk encryption, password management and browsing anonymity protection will greatly enhance both corporate and personal security and significantly reduce the risk of falling prey to hackers, nation states and identity thieves. Visit Security Central Exchange to learn more about security products that can protect individuals, corporate networks and intellectual property, and personal privacy.
.