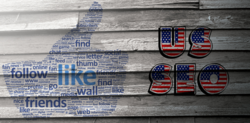 We realized that [SEO] means ... more than keyword frequency, page titles, & link-backs. [It] gives online marketers the opportunity to paint a picture of the business through its placement on search engines.
New York, NY (PRWEB) June 12, 2012
Vento, a web solutions powerhouse, has been creating a network of top notch web design, web development, search engine optimization, and online marketing firms over the last 12 months. This network is now a bicoastal partnership of companies which exist under the umbrella known as the Vento Network. Web Design NY NY joined Vento several months ago, and the noteworthy US SEO followed suit in early May. Both have begun to experience the benefits of greater resources, talent, and bicoastal marketing.
Vento Solutions is based in New York City, and has worked with clients around the world – reaching from coast to coast, and as far away as Rio de Janiero, Brazil. The company offers web development, web hosting, and a variety of other IT solutions. The Vento Network was conceptualized when the firm made a partnership with a San Francisco office. The team quickly realized that treating other web design firms as partners as opposed to competition could greatly benefit all parties involved.
Following Web Design New York, the Network's newest addition, US SEO, is a firm which has been involved with search engine optimization in the United States, as well as online marketing across the globe. The company has been utilizing white hat SEO strategy to promote local businesses like Spa Radiance, a top spa in San Francisco, and international corporations like China Distribution & Logistics Ltd, a multinational fast moving consumer goods distribution company which has one of the China's best distribution networks.
US SEO looks at search engine optimization in a slightly different way than standard SEO firms do. The US SEO team does not play down the value of an algorithmic approach to SEO, but a core company belief is that each business is unique, so the search engine optimization project must be as well.
The company motto, "Connecting you with your virtual clients, customers, and partners," is fulfilled through this belief that, like any marketing or advertising, online marketing should be a careful combination of innovative thinking and formulaic application.
"We know what the search engines are looking for in terms of their algorithms," comments a US SEO spokesperson. "The trick is knowing when to do what Google's crawlers want, and working that in with what your website visitors want."
The company is known for going beyond inbound linking or even the SEO URL to create a more advanced, overarching SEO Strategy. Where some companies essentially plug websites into their automated programs & applications and hope for the best, US SEO considers proper SEO strategy and planning a must in acquiring a share of an online market or industry.
Reaching the top of Google, Bing, Yahoo, and other search engines requires all of the pieces of the SEO puzzle to fall into place. US SEO dedicates a 'setup' period for each project which gives them the time to plan, analyze competition, and rebuild a website using the correct search engine optimization structure and coding.
In some cases, the team even concludes that a complete rebuild is required to fix the SEO errors. Site which are built in Flash or are entirely preloaded using code such as AJAX typically fall into this category, as search engines have trouble indexing the various pages of the website.
As part of the Vento Network, the extended team at Vento Solutions, Web Design New York, or any of the other partner companies can use their experience in web design & development to create a new site to perfectly fit client needs while also conforming to standards in search engine optimization.
As a result of US SEO's alternative search engine optimization strategies, the team refers to their services as online public relations as much as they do search engine optimization.
"Online Public Relations is a concept which exists here at US SEO. We realized that search engine optimization means so much more than keyword frequency, page titles, and link-backs," the spokespersons said. "SEO give online marketers the opportunity to paint a picture of the business through its placement on search engines."
As US SEO continues to work within its new network, it has also been helping Web Design NY NY, as they attempt to revitalize the company and reposition it by making it more SEO friendly. In fact, Web Design New York has experienced outstanding growth since it joined the Vento Network, including an increase of web traffic by roughly 125%.