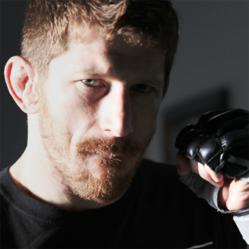 I am working out harder than ever using Top Secret Nutrition's Cardio Igniter!
Miramar, Florida (PRWEB) June 13, 2012
Top Secret Nutrition (TSN) announces the signing of UFC standout Mike Brown. Mike is fresh off his impressive victory over a very dangerous Daniel Pineda during UFC 146.
Mike and Top Secret Nutrition were brought together by the fighter's desire to continue competing at the highest levels at the age of 36. Mike was looking for a company that could provide him with the nutritional supplements to support a high level of performance without using any ingredient that could be harmful or considered illegal. Mike is currently taking several of TSN's supplements including the Whey Protein and the Cardio Igniter pre-workout product.
"I have been taking the Cardio Igniter supplement before every workout, and I love it!" stated Mike. "During an interview after my fight with Daniel I mentioned the possibility of retiring. Forget that! I just started training again, and with Top Secret's supplements I now train harder than ever. I also feel better during and after training. It is hard to explain how the Cardio Igniter increases my energy and endurance levels. I can't wait for my next fight!" concluded Mike.
"We picked Mike as a sponsored athlete because of who he is and what he stands for." Said Tom Richardson, Top Secret Nutrition's CEO. "He is a true warrior and one of the smartest, nicest and most accomplished athletes I have ever met. He talked to us about his hard training and the physical challenges he was encountering as he aged. We were surprised to find out that he was not using any supplementation and that his diet was not at all sophisticated. We changed all that. The results of his last fight, after which he admitted to having felt very fit and strong, and his desire to continue and hopefully become the UFC Featherweight champion will be the best testaments to the benefits of Mike's partnership with Top Secret Nutrition."
About Mike Brown:
Mike Brown was an accomplished High School wrestler and a College scholar athlete. He spent the majority of his MMA career as a featherweight in the WEC where he became the world champion by defeating the then title-holder and heavy favorite Urijah Faber on November, 2008. Mike defended his championship twice including a second victory over Urijah on June, 2009. The WEC merged with the UFC in October, 2010. Mike is currently a highly regarded challenger within the UFC. This fan-favorite athlete is considered one of the top three MMA featherweights of all times. Mike's 26-8 record and many legendary cage battles serve as testament of his accomplishments.
Mike, a native of Maine, is currently living in South Florida where he trains with the prestigious American Top Team in Coconut Creek.
About Top Secret Nutrition:
Top Secret Nutrition is a developer and marketer of high-quality nutritional supplements with the purpose of "Fueling Active Life Styles 24/7" and is considered a leader in sports nutrition and weight management supplementation. The company currently has 30 products spanning across the Sports Nutrition, Weight Management, and Health and Wellness market segments. These products are widely available in the United States and increasingly available in international markets. For additional information about Top Secret Nutrition's products visit http://www.topsecretnutrition.com.
Top Secret Nutrition is based in Miramar, Florida. All of its products are manufactured in the United States using Good Manufacturer Practices (GMP) certified labs. For more information or to schedule an interview, please contact Tom Richardson at (954) 496-9600 or tom(at)topsecretnutrition(dot)com.