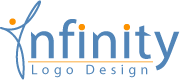 Wilmington, DE (PRWEB) June 13, 2012
Infinity Logo Design is offering 10% discount on all its packages of logo, website, brochure, stationery, banner, folder design, catalogue design, promotional items and Ecommerce websites. The offer is valid till June 20, 2012.
The company has a huge clientele all across the globe. The portfolio on the company's website speaks for its high service quality. From logo design to promotional items, everything comes with a 100% satisfaction and on-time delivery guarantees. With unique designs, the company provides brands with a great brand image in the industry.
Infinity Logo Design offers three logo design packages with free stationery. Each logo concept is prepared by a different designer and a number of logo design options are provided with every package. All website packages come with free search engine submissions and unlimited rounds of revision. Three types of brochures are available: Tri-fold, 4-page and 8-page brochure designs. The company also provides static and flash animated banner designs.
Mr. John Cohen, Brand Specialist at Infinity Logo Design says, "This special offer is to help businesses save on their business tools and grow their profits, and we'll continue coming up with such exciting discount offers in the future."
The company also deals in promotional items. It has more than 15 categories for promotional items and this service is run on custom quote. Infinity Logo Design provides all design files with ownership rights to its customers. This increases its credibility and brings it more and more customers. The company also provides 100% Money Back Guarantee and 24/7 customer support to all its clients.
For more details, contact Infinity Logo Design on its toll free number: 1-866-964-5646.
About Infinity Logo Design:
Infinity Logo Design provides high quality designs to small and medium-sized businesses at most affordable prices. The company offers a wide range of services including logo design, website design, brochure design, banner design, stationery design and promotional items. It guarantees 100% satisfaction and 100% money back guarantee. Affordable prices, 24/7 customer support and experienced designers make ILD a preferred choice of customers around the world.