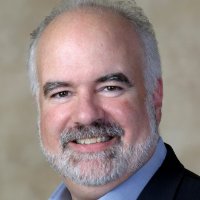 Bellevue, WA (PRWEB) June 12, 2012
Point Inside™, Inc., the leader in mobile shopper engagement, today announced that Corey Mandell has joined the company as Chief Technical Officer. Mandell, who brings with him over 30 years of enterprise platform development experience, was most recently Senior Vice President of Product Engineering at Kaseya, Inc., responsible for the design, development and delivery of Kaseya's core product suite. At Point Inside, Mandell will lead product development and technical operations.
"This is an exciting time for retailers as smartphones have become integral to the in-store shopping experience," said Mandell. "From searching for products, finding the most relevant deals and checking out, the company is perfectly positioned to help retailers connect with shoppers to drive revenue, profits and customer satisfaction."
Point Inside applies innovative indoor location and customer engagement technologies to help retailers connect with customers in real-time. By understanding shoppers' current purchase intents, in-store shopper locations and the proximity of relevant products, Point Inside can effectively suggest interesting products and offers that drive increased basket size. The recently announced nSide Private Ad Network provides brands a way to reach highly targeted shoppers and creates a significant new revenue stream for retailers.
"We are excited to have Corey join the team," said Josh Marti, CEO of Point Inside. "His proven experience in designing and delivering large, scalable, enterprise-level systems and successful leadership in startups will help take Point Inside to the next level as we launch some of the world's top retailers over the next few months."
Mandell has built technology and teams that have created industry-changing companies. Prior to Kaseya, he served as Vice President of Product Development and Operations for Authorize.Net responsible for all software services (SaaS model) for the Authorize.Net payment gateway. Mandell sold Authorize.Net to Lightbridge. Mandell also co-founded Captura Software, one of the first SaaS platforms, and held the roles of CTO and Vice President of Development. Captura was sold to Concur Technologies and remains the core platform in use today.
About Point Inside, Inc.
Point Inside is the leading mobile shopper engagement platform that uniquely uses multiple indoor location technologies to provide brick-and-mortar retailers with micro-location marketing and private ad network capabilities. The platform, offered through retailers' branded mobile applications and channels, helps retailers, brands and manufacturers increase revenues and achieve more measurable sales results by giving customers a real-time, in-store retailer connection that saves them time and money. Privately-held Point Inside is based in Bellevue, WA. More information can be found at http://www.pointinside.com/company/about-us/.