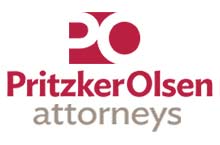 Minneapolis, MN (PRWEB) June 12, 2012
Attorney David Szerlag was appointed to the Plaintiffs' Steering Committee ("PSC") for consolidated litigation against American Medical Systems, Inc. (AMS) on behalf of women who had the company's vaginal mesh product implanted during pelvic prolapse repair surgery (In Re: American Medical Systems, Inc. Litigation, Consolidated File No. 27-CV-11-3933, Fourth Judicial District, State of Minnesota, Hennepin County). Szerlag has had leadership positions in other consolidated litigation proceedings and has won millions for people injured by medical products.
The consolidated AMS mesh litigation is not a class action lawsuit, but a consolidation of pretrial proceedings meant to allow efficient and timely resolution of the vaginal prolapse mesh lawsuits. Every plaintiff (injured person suing the company) is represented individually by an attorney, who is responsible for obtaining a settlement or verdict for the client.
Appointment to the PSC is an honor and indicative of an attorney's leadership abilities. It involves investing a significant amount of time in discovery (gathering evidence), hearings and meetings, and other pretrial matters.
In the case of AMS mesh products, the court has assigned the following duties to the members of the PSC:
1. Initiate, coordinate and conduct all pretrial discovery;
2. Develop and propose to the Court schedules for the commencement, execution, and completion of all discovery;
3. Cause to be issued in the name of plaintiffs the necessary discovery requests, motions, and subpoenas pertaining to any witnesses and documents needed to properly prepare for the pretrial or relevant issues found in the pleadings;
4. Conduct all discovery in a coordinated and consolidated manner;
5. Coordinate discovery and other litigation efforts;
6. Call meetings of counsel to coordinate responses to questions of the court or AMS;
7. Initiate proposals, suggestions, schedules, or joint briefs, or an other appropriate matter(s) pertaining to pretrial proceedings;
8. Act as a spokesperson for all plaintiffs at pretrial proceedings and in response to any inquires by the court;
9. Submit and argue verbal or written motions, as well as oppose, when necessary and appropriate, any motions submitted by AMS;
10. Negotiate and enter into stipulations with AMS; and
11. Explore, develop, and pursues all settlement options.
Attorneys David Szerlag and Fred Pritzker are representing several people in lawsuits against AMS. They can be contacted toll free at 888-377-8900 or via the PritzkerOlsen, P.A. website. Szerlag is of counsel for PritzkerOlsen, which has offices in Minneapolis, MN. Szerlag has offices in Providence, Rhode Island, and Boston, Massachusetts.