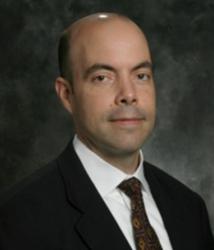 Lawrenceville, N.J. (PRWEB) June 12, 2012
Cameron Geiger of Wal-Mart Stores, Inc., and Kees Kruythoff of Unilever North America have been appointed to the GS1 US Board of Governors, the information standards organization announced today. GS1 US develops supply-chain standards, solutions and services for more than 200,000 businesses in 25 industries.
Geiger is vice president of merchandise replenishment for Walmart Stores U.S., which has nearly 3,900 stores across the country. He is a 10-year Walmart associate and has served on the senior leadership teams of four operating divisions in three countries. A graduate of the U.S. Naval Academy and seven-year veteran of the U.S. Marine Corps, Geiger was honored as the Sam Walton Entrepreneur of the Year in 2008 for progress in sustainability.
"Walmart has been on the leading edge of using standards and technology to enhance supply chain efficiency, including the use of the GS1 Electronic Product Code to ensure we can offer our customers the best possible selection and price in our stores," said Geiger. "I'm both humbled and proud to join this group of professionals, and I look forward to contributing to strategies that lead to further adoption of GS1 Standards across industry."
Kruythoff is president of Unilever North America, a division of one of the world's leading suppliers of fast-moving consumer goods, with products that are used over 2 billion times a day around the world. Previously, as chief executive officer (CEO) for Unilever Brazil, Kruythoff was nominated as one of the country's top 10 sustainability leaders. He has also served as CEO of Unilever Foods in South Africa, and senior vice president, Beverages, in Unilever's Northeast Asia region.
"Unilever has always strived to improve the quality of people's lives," said Kruythoff. "GS1 Standards help us make this possible, and I'm thrilled to work with other industry leaders who share our commitment to improving how we do business to better serve our customers."
Bob Carpenter, president and CEO of GS1 US, welcomed the two executives to the board. "Cameron and Kees bring a wealth of experience, both domestically and globally, in the retail and consumer goods sectors. The board will certainly benefit from their knowledge as we continue to create and improve supply-chain solutions through the adoption and usage of GS1 Standards."
The GS1 US Board of Governors includes executives from leading corporations such as Coca-Cola Refreshments; Johnson & Johnson; the Kroger Co.; the Premier healthcare alliance; Procter & Gamble; Publix Super Markets; the J.M. Smucker Company; McKesson Corporation; Sysco Corporation; Wakefern Food Corp.; and Wegmans Food Markets, in addition to the Food Marketing Institute and Grocery Manufacturers of America.
Note to Editors: Photographs of Geiger and Kruythoff are available on request.