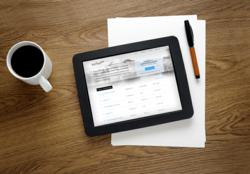 The pinpoint accuracy of the Database Search will streamline the process of finding qualified applicants, greatly reducing time and effort in the search to fill Federal Contract positions.
Fairfax, Virginia (PRWEB) June 13, 2012
Today Exfederal.com, the website that connects those with Federal experience to Federal Contracting jobs, announces that they have officially launched their Applicant Database to job seekers looking for Federal contracting positions. Large and small businesses; 8(a) companies; and service-disabled veteran-owned businesses throughout the country will search the database.
Applicants, at no cost, are able to create an account on Exfederal.com and upload their background information, work experience, and job interests. The profile creation process is designed to be simple to understand, easy to use, and quick to complete. However it is very thorough, asking for detailed information on where an applicant has been - their Occupational Areas, Clearance Status, etc. – as well as where they want to be – what type of office environment they want to work in, how often they want to travel, what fields interest them, etc.
This comprehensive data is added to the Exfed database, and beginning in July will be searched by a varied group of Federal Contractors who were chosen to privately beta test the database search. The pinpoint accuracy of the search will streamline the process of finding qualified applicants, greatly reducing time and effort in the search to fill Federal Contract positions, by matching up wants and needs of both the Applicants and the Employer.
Currently in Beta, Exfed is fully focused on building the Applicant Database in preparation for their Employer Beta launch in July and is actively posting available jobs to their website on a daily basis. In the Fall of 2012, it will be open to the public, and Contractors will then be able to pay a small fee to search the database of potential employees and subcontractors. This staggered time schedule ensures the best and easiest to use product for both Job Seekers and Employers as the company plans to continuously improve the product based on early user feedback throughout the summer.
About Exfederal.com
Exfederal.com launched in February 2012 to connect federal contractors and applicants looking for contracting jobs. The site's creator, Ginger Groeber, owner of Groeber Consulting Group, Inc, has over 30 years of experience both in the Federal government as a former Deputy Under Secretary of Defense for Civilian Personnel Policy, and as a Federal Contractor working for companies such as Lockheed Martin, Oracle, Hewlett Packard and SAIC. Throughout her career she has been on both sides of the spectrum, looking for available contracts as well as looking for contractors to hire. "There wasn't a system that was cost effective for a small business that provided ease of use in finding qualified candidates. Out of this frustration came the idea for how to make something work for both parties," Groeber said.
The design was based on a void seen currently on the web. "Part of the problem we saw," said Groeber, "was an unfair playing field for job seekers. They either had to pay to gain access to job postings or were so inundated with difficult to navigate websites that it was impossible to find the jobs they wanted. We want to fix that. We're creating something that is simple to use the first time while ensuring a rich and easy to use experience every visit. Most importantly, though, it's free, as looking for jobs should be."
Exfederal.com was a recent presenter to over 1,000 DC Tech enthusiasts at the DC Tech Meetup, also being features in an Inc.com article about the event. They have also spoken on Federal News Radio about the product, and been features in contracting blog posts.