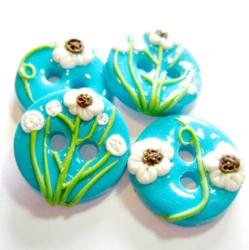 Hyena Cart's loyal following is growing due to its sellers' quality craftsmanship of one-of-a-kind handmade, natural, eco-friendly products for home and family.
Portland, Ore. (PRWEB) June 13, 2012
The popular online store Hyena Cart – with more than 1,000 active sellers, most of them "mompreneurs" who run their own online stores – is experiencing impressive growth as the sellers roll out their handcrafted summer merchandise. About twice as many new shoppers have signed up this quarter, compared to a year ago, and site traffic is up 14 percent from last year.
Traffic from Facebook is on the rise, due in part to Facebook's growth, but also a result of customers' adoption of the Hyena Cart Facebook app and the sellers' Facebook fan pages.
And Hyena Cart's loyal following is growing due to its sellers' quality craftsmanship of one-of-a-kind handmade, natural, eco-friendly products for home and family.
Popular summer products available from Hyena Cart merchants include swim diapers, natural insect repellent, cute printed t-shirts and rompers, pillowcase dresses, sun hats, beach bags and kids' summer clothes.
Flip Side Pillowcase, which upcycles pillowcases into unique infant, toddler and young girls' summer dresses, offers a pink Infant Sundress with a Drawstring Tote. Flip Side Pillowcase's dresses come in many colors, textures, and patterns – each one packaged in a drawstring tote. These versatile dresses can also be worn as tunics with shorts or leggings.
Mackenzie May's Creations offers the perfect complement to the sundress – Floppy Sun Hats with a full floppy brim to block your baby's precious face from the sun. They are made of breathable 100% cotton yarn. When ordering, you can customize the hat with a crocheted flower and a ribbon that can be tied to provide a snugger fit for slightly smaller heads, providing a longer period of hat use.
Just like you dress up your yard at home with beautiful summer flowers you can liven up your wardrobe with Summer Garden Buttons from Baby Bums Boutique. These lovely floral buttons are carefully constructed of high quality polymer clays, in turquoise, green and white with a touch of brown.
This summer you can keep pesky insects at bay without spraying harmful chemicals – with Dreamseeds Insect Repellent. Available in a 3 oz. spray bottle, the repellent contains witch hazel, lavender, lemongrass, eucalyptus, cedar and geranium.
When you go to the beach you can carry everything with you in the Henrietta Bag, available from Bags by Andy. This large, accommodating bag also is handy for shopping. It features a front pocket with a flap and decorative button and two large side pockets. And inside, you'll find three more pockets.
Eco-friendly cloth diapers are making a comeback, and Snugs Boutique offers a popular and versatile one-size swim diapers that fit babies weighing 10 to 38 pounds – Snugs One-Size Pockets. This super trim, absorbent diaper is perfect for babies, from swaddlers to toddlers. They are made with a waterproof top layer of PUL, a super soft comfort fleece inner layer and an absorbent microfiber soaker pad.
About Hyena Cart
Hyena Cart is an online shopping website that has grown to incorporate more than 1,000 active sellers offering a variety of natural, eco-friendly products. Most of the sellers are moms, known as "mompreneurs," who operate their own online businesses using the Hyena Cart platform to facilitate online shopping. The most popular seller categories include cloth diapers, clothing, hand-knit items, hand-dyed yarn and toys, in addition to specialty handcrafted items for everyday giving and special occasions.
For more information about Hyena Cart, visit http://www.hyenacart.com.