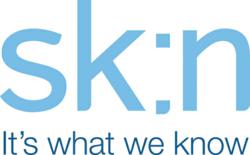 Every £5 in Clubcard vouchers will give an amazing £15 in reward vouchers.
(PRWEB UK) 15 June 2012
sk:n clinics have great news for anyone with a Tesco Clubcard who enjoys indulging in the best beauty treatments. Now they can exchange Clubcard vouchers for tokens to use at sk:n, the UK' s No 1 skin clinic, where they can have laser hair removal treatments.
Laser Hair Removal is an increasingly popular way of ridding one of unwanted facial or body hair. All the pain and inconvenience of waxing, the stubble and rashes of shaving and the dreaded in-growing hairs can be banished forever simply by using this form of treatment. Every sk:n clinic provides first-class Laser Hair Removal as they employ some of the country's leading dermatologists offering world class dermatology treatments and they only use the latest, most state-of-the-art equipment and proven, tried and tested techniques. All sk:n clinics are overseen by a Medical Director and registered with the Healthcare Commission so customers can visit them with absolute peace of mind.
Tesco Clubcard offers a quick and easy route to enjoying some free laser hair removal treatments. Simply click on this link to exchange Tesco Clubcard vouchers for sk:n reward tokens.
Note that every £5 in Clubcard vouchers will give an amazing £15 in reward vouchers, so customers will get excellent value for the exchange.
The steps to obtaining sk:n tokens are simple:
Choose how many Clubcard vouchers a customer would like to exchange and click & add to basket on the Clubcard website. sk:n reward vouchers will be posted within 5 days, along with information telling you how to redeem them. Use them to pay for all or part of laser hair removal & also customers can top them up with cash.
This is a fantastic way to make the most of Tesco Clubcard benefits and enjoy a treatment that will leave you with smooth skin for the summer. To find out more about sk:n's Laser Hair Removal treatments click here.