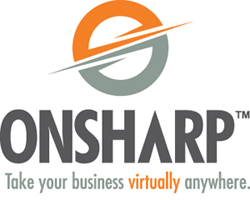 Fargo, North Dakota (PRWEB) June 14, 2012
Onsharp, a web strategy, design and development company headquartered in Fargo, announces the opening of an additional office near Houston in Sugar Land, Texas. The expansion is made possible by the growing number of online marketing and development customers.
Expansion was the next logical step for the growing company. Onsharp already serves many clients outside of the Midwest and hopes the new location will only add to the growth. President, Joe Sandin is excited to bring Onsharp's solutions to the Houston area.
"Houston is a very entrepreneurial community that has attracted the 2nd largest number of Fortune 500 company headquarters in the United States. We are excited to bring our solutions to some of the most progressive and technology-focused companies in the country," says Sandin.
Houston's pro-business culture and world class work force and educational institutions are allowing Onsharp to become even stronger in product and service offerings to current and potential clients. Most importantly, the new office will allow Onsharp to continue to expand to provide an unparalleled customer experience for each and every client.
Onsharp is an interactive agency that architects, builds, and supports web-based solutions. We're passionate about technology, but not just because we think it's cool. We are experts at helping businesses understand how new technologies and trends can help them meet customer demand while improving productivity. Onsharp strives to create success in the lives of all people, businesses, and communities they serve. For more information about Onsharp, please visit http://www.onsharp.com or call toll-free at 1.866.ONSHARP.