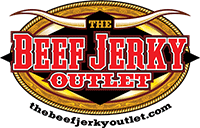 We want to help the dedicated men and women who have served their country.
Seymour, TN (PRWEB) June 15, 2012
The Beef Jerky Outlet Franchise, Inc. has unveiled their new Vet-Express program for veterans of the US Armed Services. Exclusively for US Veterans, the program fast-tracks veterans who desire to own a business and be their own boss. Advantages include priority site selection, and accelerated approval process and personalized financial consultation. President Scott Parker said, "We want to help the dedicated men and women who have served their country. This program takes the Vet by the hand and guides them to a successful start toward a prosperous future. We think they deserve it."
Business ownership requires discipline, execution and perseverance. The company knows military veterans possess these qualities and that they contribute to success in business. For that reason The Beef Jerky Outlet has assigned the highest priority to recruiting former military into the company. Vice President Paul Lyons stated, "We believe so strongly in our Vets that we are proud to offer this exciting new program. What this says is, "Hey, you have done so much for us, let us help you get started on your next phase."
The Beef Jerky Outlet offers an exciting retail concept in a growing market segment. Unlike many franchise opportunities, The Beef Jerky Outlet has several high traffic prime sites still available. The company believes that military veterans bring pride in service and dedication to the task at hand.
The Beef Jerky Outlet Franchise, Inc. will be an exhibitor at the International Franchise Expo in New York June 15-17 at the Javits Center. The Beef Jerky Outlet booth 130 at IFE will be a working replica of a franchise store demonstrating live sales methods and product sampling. Expo attendees will be able to experience the look, feel and taste of a genuine Beef Jerky Outlet franchise store. An authentic, inviting atmosphere brings customers into the store and encourages them to stay longer, a known factor in increasing sales. The friendly retail environment is enhanced by free product sampling and the low key approach of sales associates.
Beef Jerky Outlet stores feature the world's largest selection of beef, turkey and wild game jerky available under one roof. Walking into a Beef Jerky Outlet store, customers will be surprised by the wide selection of flavors. The bulk jerky is set out in authentic covered barrels for sale by the pound. Jerky in packs and big one pound jars line the shelves. The authentic atmosphere of the stores is in line with the marketing philosophy of the franchise to keep it simple. This uncomplicated approach makes a Beef Jerky Outlet store easy to operate for the owner and a pleasure to shop for the customer.
Scott Parker, "When folks see the store their eyes light up; they want to get in and see what it's all about. They come inside and there are 200 or more different kinds of jerky, including exotics like alligator and kangaroo. We have some other items, too--sausages, popcorns, peanut butters--but make no doubt about it: Beef jerky is the primary focus."
Paul Lyons emphasizes the advantages of The Beef Jerky Outlet marketing system for the franchisee, "The Beef Jerky Outlet Franchise opportunity allows you to be in business for yourself, but not by yourself. With the help of our expertise there is always someone to turn to for answers. We have created the brand, system and support to help you take control of your own future. The marketing of our products has always been to keep it simple."
The Beef Jerky Outlet Franchise now has 12 active stores across the country, including two new stores opening in Pigeon Forge, TN and Ashland, VA. The Franchise is ready for business in most states in the continental USA, as well as Alaska and Puerto Rico. The Beef Jerky Outlet stores offer an excellent opportunity for investors seeking a franchise business with high margin returns on moderate start-up costs.
For complete information contact a member of our Franchise Team by visiting us at http://www.thebeefjerkyoutlet.com/contact.php
BEEF JERKY OUTLET FRANCHISE, INC.
P.O. BOX 575, Seymour, TN 37865
Phone: (586) 246-5405
Fax: (866) 876-3626
FRANCHISE (at) THEBEEFJERKYOUTLET (dot) COM