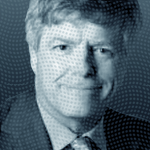 The complexity and intensity of analytics and big data will only grow over the next few decades. To advance this science with speed and precision, it is critical to understand professionals who perform these complex and important tasks every day
Portland, OR (PRWEB) June 15, 2012
The International Institute for Analytics (IIA) and Talent Analytics, Corp. have announced a joint study to better understand analytics professionals—often known as "quants," "data scientists," or simply quantitative analysts—who are experienced in "deep dive" analytics that go well beyond spreadsheet calculations, standard BI reporting tools and ad-hoc SQL queries.
The goal of this landmark study, which has been designed by some of the top minds in the analytics field, is to learn what makes analytics professionals tick, and to gain insight into how they vary within this broad professional category. The study's results will inform best practices to better recruit, retain, and motivate analytics professionals, addressing a key challenge for many businesses.
This joint study is the first to go beyond the usual demographic items by including an additional series of questions about the analysts themselves, their work ambitions, and typical behaviors. Understanding how and why analytics professionals work is an area of intense interest for forward thinking organizations seeking to compete on analytics.
Greta Roberts, CEO of Talent Analytics Corp. highlighted the urgent need for the analytics industry to provide a better understanding of the people doing the analytics. "In addition to mathematical models and computers, the real component driving innovation in analytics work is the analyst him or herself," she said. "Arguably the person operating the keyboard is more important than all other factors combined. Though much has been written about data models and computing infrastructures, little is known to date about what makes the people behind the keyboards do what they do. This study aims to remedy this."
Tom Davenport, Research Director of the International Institute for Analytics added, "Analytics as a discipline is still changing rapidly. The complexity and intensity of analytics and big data will only grow over the next few decades. To advance this science with speed and precision, it is critical to understand professionals who perform these complex and important tasks every day."
Participate or learn more about the study.
About IIA
The International Institute for Analytics (IIA) was created to bring a common organizing language and 'experienced-based' research to the growing business analytics industry. Research is organized by vertical industry and organizational role. IIA's mission is to meet the research and decision-support needs of business and analytics leaders and their teams as the focus on analytics as a competitive differentiator increases.
IIA's offerings include annual research subscriptions for individuals and enterprises, faculty-moderated analytics research councils, executive roundtables and phone briefings, and advisory services for both analytics teams and vendor companies. To drive the organization's insights, curriculum, and dialogues, IIA serves its clients through a unique 'experience-based' research methodology that uses a combination of world-class faculty and a closed community of end-users.
About Talent Analytics Corp.
Talent Analytics leads the charge to quantitatively include people in business optimization efforts. Quantified talent traits are easily delivered into enterprise software via our API, making it straightforward to correlate people and performance. Learn more at Talent Analytics.com.