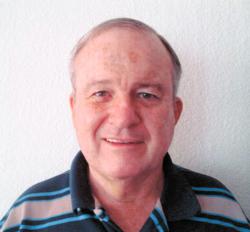 Not in my wildest imagination did I believe that I would win!!
(PRWEB) June 18, 2012
Harold Miller, 65, has been playing the same set of numbers since 2010, a compilation of his family's birthdays. On Friday, April 13th, Miller matched 6 out of 6 and won a $10,000.00 cash jackpot on FreeLotto.com, an online lottery style sweepstakes.
Miller has been a long time daily player of the free game. For nearly a month after he won, he continued to play the game daily but did not bother checking the winning numbers from the previous day's drawings. On May 9th, Miller sat down at his computer and remembered that it had been a while since he last checked the winning numbers, so he visited the FreeLotto results page. Lucky for Miller he did because he had less than a week left to claim his prize.
"Not in my wildest imagination did I believe that I would win," Miller told the Prize Team, "I had to look at it twice!" Miller immediately picked up the phone to call his wife and together they shared the good news with their fourteen children, eight of whom are adopted. The whole family is very excited.
The Millers have incurred some debt moving their family from the Philippines and both have had to continue working part time at Nellis Air Force base since retiring. "A real relief," is how Harold Miller described the win. It will enable him to pay off some debt and afford a second car for the family.
About FreeLotto.com®
FreeLotto® is the largest online lottery-style sweepstakes website. Since 1999, FreeLotto® has awarded over $96 million in cash and prizes. FreeLotto® offers players the chance to win cash everyday with the following games: FreeLotto® $1 Million Cash Classic, $10K Fast Cash, $100K Pay Off Your Mortgage, $50K Win A Car, $100K Giveaway and $10 Million FreeLotto® Superbucks. To participate in FreeLotto®, players log onto http://www.FreeLotto.com, select their numbers on a gameboard and then click an advertising banner or answer a question to submit their bet for free.