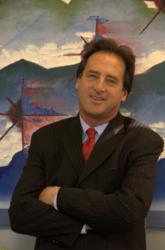 Denver, CO (PRWEB) June 15, 2012
The trend to move call center operations overseas is beginning to meet with resistance by U.S. lawmakers. The NJ Senate joins the ranks of other states who are beginning to ask why call center technology can't remain in the U.S.
"It's ridiculous, with the level of sophistication that exists in call center software today, to think that U.S. lawmakers cannot see that technology connects the world, said Bederman. "Virtual call centers, cloud hosting, and predictive dialers of today all ensure that call center operations create opportunities for everyone, everywhere."
Bederman explained that the Call Center Corporation, for instance, offers a number of call center software choices, knowing that one size doesn't fit all companies. He stated, "Because companies like ours offer choices in call center software,organizations such as Verizon, which sits at the center of the reason for the proposed NJ law, can use software solutions that are so highly intelligent that the operation becomes profitable. Everyone therefore benefits, including America, where these organizations pay their taxes."
"Call center outsourcing doesn't have to be viewed as a negative," said Bederman. "Because what it accomplishes in the end is the opportunity for America to share, develop, provide, and ultimately grow as a result."
###
About Steve Bederman
Steve Bederman is a well known leader in software and technology industries in North America and Globally. Steve has held CEO positions in the Call Center Software, Computer and Network Security industries, at companies such as Vocalcom North America, TouchStar, E-Fense Corporation and Vigilance Corporation. His latest venture, thē Corporation, offers a new approach to U.S. market entry, to non-US companies that have been unable to successfully enter the US market on their own.
About thē Call Center Corporation
thē Call Center Corporation, a Bederman company, offers call center technology solutions. One of a group of subsidiaries owned by thē Corporation, and created to fill the gap between call center software providers and customer needs in the call center market, thē Call Center Corporation is a new kind of call center solutions provider. thē Call Center Corporation recognizes customer requirements, suggests solutions from a portfolio of only highly rated products, and helps customers implement technology to improve efficiency, effectiveness and return on investment. thē Call Center Corporation is customer centric and constantly aiming to improve its product line and service offerings and offers a survey of call center needs on its homepage. Visit thecallcentercorp.com or call 877.499.7012 to find out more. thē Call Center Corporation is constantly adding to its portfolio of call center products and services. Interested clients can apply to be considered at thesoftwarecorp.com/client-applications.