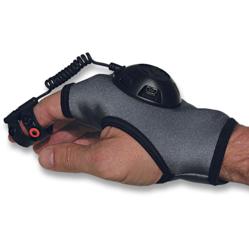 Everything, Everywhere Started with an Idea!
Orlando, Florida (PRWEB) June 19, 2012
New inventors are always looking for guidance on the right steps to take with new ideas. Bellco's founder, Pete Bell, spent many years working with new ideas such as developing graphic designs, building prototypes, working with patent attorneys, test marketing, package design, manufacturing and taking products to the store shelves. Now, he wants to share his success to benefit other innovators.
Bell explains that, "Developing a new product can be very expensive, so it is important to be careful not to go in the wrong direction." Conducting research through the internet is important to verify if an idea is original. Next, it is critical to use a Non-Disclosure Agreement (NDA) to have protection from anyone else using the idea. First, find out if the idea is practical. If there is a need or demand for the idea or product and consumers are willing to pay, then it is time to do a patent search.
If the patent search comes back positive, the next step is to file a provisional patent and have a working prototype made. This prototype should be aesthetically appealing and product brochures will need to be developed. The inventor should find out how much a small and large production run will cost to manufacture and package. With the cost information, the product wholesale and manufacture suggested retail price (MSRP) can be set. The basic rule for retail pricing is four to five times manufactures cost, whereas, wholesale prices are established by product category standards.
With a working prototype and brochures in hand, the market testing can start. At this point, the inventor can find out what the demand for the product will be, without going into mass production and unnecessary big expenses. It is important to decide if it is best to pursue the venture alone or find a professional to help. According to Pete Bell, "Collaborating with a well-established company can assist and connect the new product to the wholesale distributors and retail buyers through private networks."
Tradeshows and associations like the Electronic Retailers Association (ERA) are a great place to start. The members are seasoned professionals that can help take the product to market successfully. "After the inventor does some basic research, it is possible to contact a professional, such as an ERA member to help, before going through the process," said Bell. If the new idea or product fills consumer needs and has market appeal, the professionals will ideally take the product from the idea stage out to market.
As one pursues a new idea, they will learn a great deal along the way. "Taking the right steps by seeking good advice can be the difference of a success or failure," said Bell. For example, Bellco started nine months ago with its new Ion Wireless Air Mouse computer glove and is now selling worldwide with the help of a number of distributors and re-sellers. The Ion Air Mouse glove has a mobile range of 35 feet. With the market moving to big screen internet televisions and computer, users are looking for a more comfortable mobile computer mouse. The Ion Air Mouse glove fills this need. It operates on Windows, Mac, Linux, and Android. Bellco offers a business opportunity for re-sellers at its website.
Bellco is coming out with new products in time for the holiday season. The Ion wireless air mouse is available for $79.95
For more Information go to: http://www.ionwirelessairmouse.com