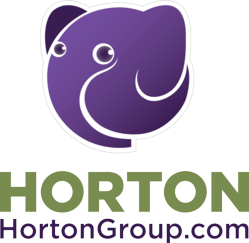 Nashville, TN (PRWEB) June 16, 2012
Many business owners are not fully aware of LinkedIn's potential as a marketing tool or feel they do not have enough time to explore the professional networking website in-depth. On the surface, LinkedIn might seem like a simple social networking site geared towards professionals or just another place to upload a resume.
In a post by Horton Group, the Nashville advertising and marketing agency reveals a variety of ways businesses can use LinkedIn to market brands and services. They provide suggestions on creating a business profile and managing network connections.
Alongside popular social media sites like Facebook, LinkedIn allows users to create profiles for their businesses or organizations in addition to individual profiles. Creating a profile on LinkedIn increases a company's chances of being found online and provides an additional frame of reference for clients and customers. The power behind LinkedIn is that it is geared towards the professional business community and therefore is one of the best ways to share industry news and highlight business expertise. Through LinkedIn, businesses can join groups or create groups that bring together users with interests directly related to company services. These groups represent communities that will expand a businesses network and promote brands, leading to higher levels of traffic and greater revenue streams.
Horton Group suggest that business owners pay close attention to the way they brand themselves in their sections of their profile like summary and experience. These are key to areas that will help LinkedIn users find and connect to a business. Horton also advises that before companies create a profile on LinkedIn they take into consideration how much time and effort they are willing to spend managing the account. For the full article and more suggestions on how to use social networking websites to build a business following check the Horton Group blog.
About Horton Group
For more than 15 years Horton Group has been providing businesses in and around the Middle Tennessee area with marketing and advertising solutions. Located in downtown Nashville, the full service advertising agency focuses on providing clients with the necessary resource to adapt to quickly changing market trends. Aside from providing social media marketing services and management, Horton Group also provides web design & development, media buying, search engine optimization and more.
For additional information on all of Horton Groups services contact them at, 615-292-8642.