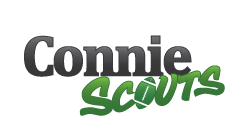 This site is the story of my life, and how a young girl who loved sports was able to achieve her dreams!
(PRWEB) June 18, 2012
Connie Nicholas Carberg, the first female scout in NFL History (who worked for the New York Jets and discovered Mark Gastineau) has launched ConnieScouts.com as an official website to share a woman's point-of-view in a heavily male-dominated arena of professional football. Connie grew up around football, literally and figuratively. Her father was Dr. Calvin Nicholas, the Jets team doctor (internist) for 25 years, who was the brother of famed orthopedist, Dr. James Nicholas.
Carberg says this new website is about sharing her amazing collection of photos, anecdotes, opinions, and ideas about the modern NFL to a whole new audience that is looking for something a little different, and her background guarantees that. It also provides an in-dept look into the mind of one of the earliest female pioneers in modern sports history.
"This site is my story and it's a way to share my love of not only the Jets, but all College and Pro football and all the current and past stories that might be of interest to those that wonder how a woman became an NFL scout (and discovered Mark Gastineau)," Carberg said in a statement posted today.
The new website includes hundreds of exclusive photos, media articles, testimonials from some of football royalty, and an active blog that will include weekly thoughts from Carberg on everything from HGH testing to training camp reviews to post-game summaries & analysis.
In addition to sharing her opinions on NFL happenings, Carberg plans on using ConnieScouts.com to create and share women-focused football content, and is working on a series of materials to help accomplish that.
"Many women want to learn football, and are looking for a way to do it that speaks to them from their own point-of-view, and I think that's what I'm able to offer on ConnieScouts.com that is rare and unique. Very few people have experiences what I have, and those that have were all men."
Carberg claims not to be a glass ceiling breaker, but just a blessed sports lover who made an impact on professional sports before any other women had the opportunity to.
"I wouldn've have had the opportunities that I had without incredibly gifted gentlemen like Woody Hayes, Charley Winner, Al Ward, Mike Holovak, and Walt Michaels. These men helps craft me into who I was, and ultimately allowed me to blossom," Carberg said.
ConnieScouts is free and those that are interested can also connect with her on Facebook& Twitter.
Connie's brief Biography:
Connie Nicholas Carberg was the NFL's first female scout and broke barriers without even trying. Growing up around the team that she'd love more than most anything else was a blessing for Connie. It all began when her father, Dr. Calvin Nicholas became the Jets' team internist (and would be for 24 more years). It was one thing to go to every Jets game, but another to turn it into a profession.
Following high school, Connie attended the Ohio State University and learned more about football from her mentor and friend, Woody Hayes. Woody took the young Connie under his wing, allowing her to attend every OSU practice, open or closed to the public. After graduation, Connie was offered a job as a secretary with the New York Jets, and subsequently showed her talents, moving into the scouting department, and marking the first time a woman ever made a draft selection in the NFL (she chose Mike Bartowszek, in the 17th round).
Connie was named the first female scout in NFL history in 1976, under Mike Holovak, and many of the best drafts of Jets history occurred with her contributions. Connie also discovered the passionate defensive end, Mark Gastineau, solidifying her contributions to Jets history.
Connie lives in South Florida with her Husband, John