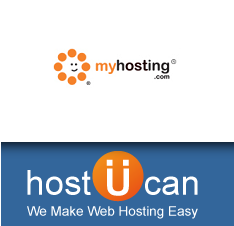 An Interview with Myhosting's CEO Turker Sokullu
(PRWEB) June 19, 2012
HostUCan.com, an industry leading web hosting review and search platform, today releases its interview with Turker Sokullu, the CEO of Myhosting.com.
Turker Sokullu is one of the co-founders of myhosting.com and in March 2009 he took over as CEO. He's been involved in several departments from Customer Support to IT/Operations to R&D and he said, "This experience has provided me with an entire working knowledge of what it takes to be successful in the web hosting industry."
With so many web hosts out there Hostucan asked Turker Sokullu what's the advantages of myhosting.com and also what makes myhosting.com different to other web hosts. "We have a diverse team with many years' experience that cares about our customers and products and strive to provide the best quality services at a superior value." says Turker. Hostucan has a lot of high ratings and positive reviews from customers about myhosting.com, so his answer was very convincing.
According to Turker, "pricing for myhosting.com is rather low; this is because we partnered with Parallels." Parallels give them the ability to provide scalable and features rich VPS plans at a value price using Parallels Virtuozzo platform and Parallels Automation software.
With the trend of moving to cloud based solutions as customers need more from their websites and applications, "Myhosting.com continues to enhance their VPS product line to keep up with growing demand and will be looking into offering even more cloud based services in the form of Infrastructure as a Service and Platform as a Service.", said by Turker.
Want to know more about this interview, please check out hostucan.com/interview/2460.
About HostUCan.com
HostUCan.com is a need-centric web hosting search and review platform. Their powerful products search engine could help webmasters find the best hosting solutions based on their hosting needs. HostUCan is also a place for webmasters to share their hosting experience and to seek information from other experts.