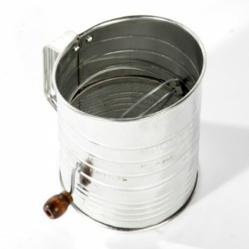 Elma, New York (PRWEB) June 20, 2012
Jacob Bromwell brings 100% American made kitchenware and fireplace tools to the Made In America Store. The Made In America Store, located in Elma, New York, has been stocking 100% American made products since the very beginning and Jacob Bromwell has been around for almost two centuries and the workmanship in their work shows what they learned over the years.
The Made In America Store brings five of Jacob Bromwell's most popular, timeless and handcrafted products to their shelves. Since the "Frontier Days" of America, Jacob Bromwell has been delivering unique, rugged and classic products that symbolize an American Experience.
Jacob Bromwell brings five distinct products to the Made In America Store and includes Cookie Sheets, the 9 inch Grater, two variants of the Dust Pan and the 3 Cup Flour Sifter.
Consumers can visit http://www.MadeInAmericaStore.com to view the full line of 100% American Made kitchen ware from Jacob Bromwell or call 716-652-4872 and talk to a Made In America Store representative to place an order.
Jacob Bromwell began in 1819, well before the invention of the light bulb, telephone and even the automobile. James Monroe was the President of the United States and there were only 22 states in the Union when Jacob Bromwell was born. Bromwell, a veteran of the War of 1812, used to sell wire looms throughout the country. His legacy continued through history, from the Gold Rush of 1848, the completion of the Transcontinental Railroad ion 1869 and even the Great Depression of the 1920's. Jacob Bromwell has stood the test of time, and today still delivers top-quality products.
The Made In America Store is located at 900 Maple Road in Elma, New York and is committed to selling 100% American manufactured products. You can visit http://www.MadeInAmericaStore.com for more information or shop our catalog of over 3,500 products from over 290 vendors that are devoted to producing USA made products. All US military personnel, both active duty and veterans, receive a discount every day. Consumers can also keep up to date news articles, events, photos and contests with Facebook, Twitter, Google+, Pinterest and Tumblr!