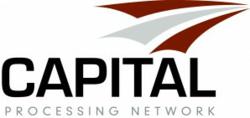 Customers like Blest Art are a pleasure to work with, and have a unique business model designed to support artists in the Holy Land
Phoenix, AZ (PRWEB) June 20, 2012
Capital Processing Network, a Phoenix merchant account services company, today announced that it is featuring Blest Art as a customer success story for June 2012. Blest Art is a Wisconsin-based seller of Biblically-themed merchandise made in Bethlehem, and uses Capital Processing Network for its credit card processing and merchant account services. Blest Art's sales support artisans and Christian communities in Bethlehem, where conflict has reduced other traditional employment opportunities related to tourism.
"Customers like Blest Art are a pleasure to work with, and have a unique business model designed to support artists in the Holy Land," said Jeff Stephan, CEO of Capital Processing Network. "The ability to reduce payment processing costs for companies like Blest Art is rewarding and adds diversity to our portfolio of business clients."
"We support Christian families in Bethlehem by selling their crafts, instead of through donations," said Craig Jensen of Blest Art. "By partnering with artisans we are able to create a new market for their carvings and jewelry so they can remain in the land of their birth." The company sells the majority of its pieces at Catholic churches after mass, giving parishioners an opportunity to show solidarity with the Christian community in the Holy Land. Church leaders have also been enthusiastic about the Blest Art. "We have had the privilege of meeting multiple bishops, and even the Pope, during the course of our work," Jensen stated.
Blest Art's specialty is jewelry and handcrafted olive wood from Bethlehem in the Holy Land. Their product line features bracelets, jewelry, and ornaments with Biblical themes. Top selling items include turquoise Rosary beads and wooden nativity sets as well as crucifixes in many different styles. While many items are fashioned strictly from olive wood, there are several pieces made from hematite, abalone, stone, walnut wood, and mahogany. Since Biblical times, artisans in Bethlehem have been using these materials to make crafts and jewelry.
Capital Processing Network stands out in the field of credit card processing because of the exclusivity of its customer base. While most other credit card processors will approve applications from merchants in all fields of business, Capital Processing Network services "low risk" clients who have less of a risk of chargebacks and credit card fraud. As a result, it is able to offer lower credit card processing fees and rates. For businesses such as Blest Art, this means that more money from each transaction can be allocated towards the company's ultimate mission.
About Blest Art:
Wisconsin-based Blest Art, Inc sells handcrafted sculptures and jewelry made in Bethlehem. Blest Art's mission is to provide employment for artisans in the Holy Land and support Christian communities who have lost employment opportunities due to the continuing conflict in that region. They sell crucifixes, jewelry, and Biblical sculptures at churches around the US and on their website at BlestArt.org.
About Capital Processing Network:
Capital Processing Network is a merchant service provider with US based service and support. The company offers a full range of services including merchant credit card processing, credit card terminal leasing and rental, TransArmor fraud prevention, and solutions such as gift cards and virtual terminals. Capital Processing Network also offers services such as check conversion, transaction reporting and management, and long term account maintenance. For more information please call 1-877-456-9747 or visit capitalprocessingnetwork.com.