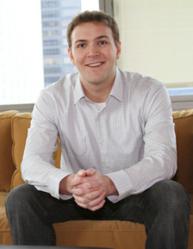 To get incredible SAT or ACT scores, students need to know two things. First, they need to know the most powerful score improvement strategies. Second, they need to know how to apply them and practice them on their own time. These seminars teach both.
New York, NY (PRWEB) June 19, 2012
Students aiming to improve their SAT and ACT scores have long had to decide between a dizzying array of different options; there are prep courses, books, software programs, and more which claim to be "the ultimate solution" to the test prep conundrum. One test prep expert, however, has a much simpler approach to the entire process. Anthony-James Green, founder of Test Prep Authority and widely recognized as one of the country's best ACT and SAT tutors, has a two-ingredient recipe to help students get the scores they're looking for:
"In order for students to get incredible SAT or ACT scores, they only need to know two things. First, they need to know the most powerful score improvement strategies. Second, they need to know how to apply them to these tests routinely, and how to practice them on their own until they become second nature."
As a career SAT and ACT coach, Green has personally helped hundreds of students to raise their scores by more than 350 points on average, an industry-beating record which speaks to his curriculum and teaching methods. "I don't just teach students math facts and grammar rules. Anyone can do that. I teach students how to approach these tests, how to use logical reasoning as much as possible, and how to apply their existing knowledge to the framework of these exams. Most importantly, I teach students how to study and think on their own. That's where the real progress comes from - once you can teach a student how to improve independently, it's only a matter of weeks before he or she is performing beyond his or her so called "native abilities.""
Green, who charges $350/hour for his ACT and SAT tutoring services at:
http://www.NewYorksBestSATtutor.com
is usually booked for weeks or months in advance. As a result, he doesn't have time to tutor more than a few students at a time, limiting the reach and scope of his tutoring methods.
"I've taught over 100 tutors to use my methods, and my curriculum is taught across the world via community centers, schools, and through my books and software programs, but I've been anxious to launch new ways of reaching more students who want access to my curriculum."
As a result, Green has decided to launch a series of new, live teleseminars through his website:
http://www.TestPrepAuthority.com
"All students need to do well on these tests is a strong set of strategies and a framework which will allow them to put these strategies to use. My seminars will give students everything they need to get incredible score improvements, and they'll take less than a month for students to complete."
The seminars, which are offered via the following page:
http://www.testprepauthority.com/SAT-and-ACT-seminars-and-group-lessons/
are selling out quickly, but Green still has space reserved in his SAT and ACT overall crash courses, as well as his ACT and SAT essay crash course.
The seminars will take place once a week for 3-4 weeks, occurring at 7:30pm EST on Tuesdays, Wednesdays, and Thursdays. Each seminar will include 90 minutes of instruction followed by 30 minutes of Q&A. All seminars will be recorded and sent to students along with transcripts, action steps, homework assignments, and guides to ensure that they never miss any key details. All of the seminars offered are 100% guaranteed, and parents and students are urged to sign up and reserve their spots while there are still some remaining.
"I'm comfortable offering a guarantee because I know that these methods work - they've worked for thousands of students around the world already, and now I get to deliver them in a more efficient, high-speed way. It's an exciting time for me and for Test Prep Authority."
Users interested in learning more about Green's methods can buy his new book, Own the SAT, at:
Anthony-James Green is the president of Test Prep Authority, a free online ACT and SAT practice resource center and home of the Test Prep Method. He's widely known as one of the premier test prep experts in the world. He has published multiple books on the topic of test prep, including Own the SAT, The Perfect 12 Manual to the SAT Essay, How to Take a Standardized Test, and Every College Question Answered.
Green lives in downtown Manhattan, where he works full-time on Test Prep Authority when he's not working with his personal clients.