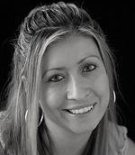 Kauai, Hawaii (PRWEB) June 19, 2012
Maui'd Forever owner founder is stepping down from his position as lead coordinator for Hawaii weddings. Mark Steffan has handed down the reigns of daily operations to Lisa Makeneole, a resident of Kauai.
Technically, Lisa has been promoted to Vice President in charge of client communications. Lisa's experience is extensive and she has proven herself with clients and in the field. Her experience in event management, project coordination, public relations, marketing and sales is why Mark felt comfortable promoting Lisa to a position he held since founding the company in 2003.
When interviewed after receiving her promotion the most significant thing she mentioned was: "My goal for each couple is to create a beautiful, simple, elegant and stress free wedding. I am here to help make their wedding dreams come true."
Lisa should have her hands full as Maui'd Forever currently coordinates over 300 weddings annually. That number is expected to increase since founder Mark Steffan is now 100% dedicated to the company's marketing and web presence. On certain busy days such as November 11, 2011 the company has overseen 30 weddings spread throughout a single day and expects similar amounts this December 12th.
Good thing Lisa can draw from over 150 different wedding vendors on Maui, Oahu, Kauai and the Big Island of Hawaii for these weddings.
Most wedding planners offer a variety of coordination services to their wedding couples. What is done differently in Hawaii is that the consultation is done via phone, email and even social media. Destination wedding brides usually find their wedding planner online where they can choose their wedding package.
Often these couples need some education on what each Hawaiian Island offers. After deciding on their location they need to get there. This is also something Lisa can help client with as she can offer travel packages through the largest provider of travel to the Hawaiian Islands, Pleasant Holidays. There are only a handful of Hawaii destination wedding companies that operate as a full service provider to all the Islands.
Jana Rothenberg of Hawaiian Style Weddings, another full service wedding provider, says "We are often asked about "All Inclusive Honeymoons" and with all the services we provide we are about the closest a customer is can get to all-inclusive in Hawaii with our custom-designed wedding and honeymoon plans. Hawaiian Style Weddings attracts customers world-wide with our full service plans."
Just behind Las Vegas in the number of destination weddings performed, the State of Hawaii has over 20,000 of them every year. That is why each of the Islands have anywhere from 20 to over 100 different wedding planning/coordination companies. Most of them are mom and pop operations that are restricted to the constraints of their individual Hawaiian Island. A few like Maui'd Forever and Hawaiian Style Weddings are Island wide and full service.