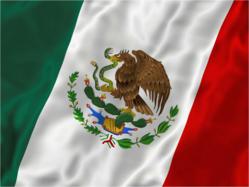 Mexico's interest in the TPP reflects its recognition that the TPP presents the most promising pathway to boosting trade across the Asia Pacific and to encouraging regional trade integration. Says Ron Kirk
San Diego, CA (PRWEB) June 18, 2012
"We are delighted to invite Mexico, our neighbor and second largest export market, to join the TPP negotiations," said Ambassador Ron Kirk. "Mexico's interest in the TPP reflects its recognition that the TPP presents the most promising pathway to boosting trade across the Asia Pacific and to encouraging regional trade integration. We look forward to continuing consultations with the Congress and domestic stakeholders as we move forward."
This is great news for the Mexico Manufacturing Industry, they country will continue to expand its economy and generate more jobs. "This is one of the free trade initiatives that's most ambitious in the world and would foster integration of the Asia Pacific region, one of the regions with the greatest dynamism in the world," Calderon said.
The Congress would be advice soon of a date to start talks with Mexico. The TPP countries have completed 12 rounds of negotiations and the nine countries have made solid progress. The next round of negotiations is scheduled to take place July 2 – 10 in San Diego, California.
About Trans-Pacific Strategic Economic Partnership:
The Trans-Pacific Partnership (TPP), also known as the Trans-Pacific Strategic Economic Partnership Agreement, is a multilateral free trade agreement that aims to further liberalise the economies of the Asia-Pacific region; specifically, Article 1.1.3 notes: "The Parties seek to support the wider liberalisation process in APEC consistent with its goals of free and open trade and investment."
About Co-Production International:
Co-Production International is strategically headquartered in San Diego, CA and is the premiere Administrative Services Provider of the IMMEX (Shelter) Program in Baja California, Mexico.
We handle the complete set-up of your Mexico manufacturing operation and manage the day-to-day administrative duties allowing you to control and focus 100% on manufacturing. As your near-shore solution CPI offers several programs designed to successfully establish your operation; The Shelter Program, Independent Corporation and a menu of Administrative Services.
To learn more of how to Increase your bottom-line profits and ensure your competitive advantage through one of the most cost effective labor markets in the world, go to http://www.co-production.net or call us at (877) 230 7989.