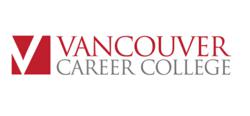 This job fair will allow recent graduates to meet prospective employers. It's also an opportunity for current students to make connections within their chosen career fields
Vancouver, BC (PRWEB) June 19, 2012
Vancouver Career College will host a job fair for current students and alumni on June 21, 2012 at its campus in downtown Vancouver. Organized by the Career Services department, the event will feature a range of employers from the business, healthcare, legal and education sectors.
"Vancouver Career College is dedicated to the success of its students and graduates," says Larry Heinzlmeir, VP of Marketing. "While this job fair will allow recent graduates to meet prospective employers, it's also an opportunity for current students to make connections within their chosen career fields for practicum placements and potential job opportunities once they've graduated."
Attendees will have a chance to visit the employer booths and learn more about the various career opportunities within the industry. Some employers may also show short multimedia presentations and conduct workshops for students and graduates to learn about the organization and the range of jobs available. Along with a job board for available postings, the campus will designate a number of rooms for companies to conduct one-on-one interviews with graduates on the spot.
The event runs from 10:30am – 2:30pm at 626 West Pender Street in Vancouver and is open to both current students and graduates from the campus. For more information, call 1-877-6077819. You can also follow Vancouver Career College on Facebook and Twitter.
About Vancouver Career College
Vancouver Career College is dedicated to providing students with the highest standard of education and career training, with all programs granted approval by the provincial government of British Columbia. With small classes, industry-relevant programs and six convenient locations across BC, Vancouver Career College is one of the region's leading career training schools with solid results in job placement for graduates.