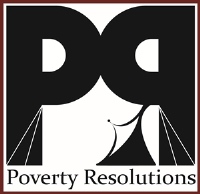 Doylestown, PA (PRWEB) June 19, 2012
This summer, Poverty Resolutions, a nonprofit organization based in Doylestown, PA, will host two interns from the Penn State Schreyer Honors College, continuing their established connection with the Penn State community.
Gail Goochee, senior in Human Resources, and Danny Kannell, senior in Economics and Mathematics, augment a staff that already boasts three Penn State graduates.
Matt and Andrew Jones founded Poverty Resolutions in 2010. Matt earned his MBA from the Penn State Smeal College of Business in 2011, followed by Andrew in 2012.
Sean Griffin, a 2009 graduate in International Politics and Economics and a State College native, recently joined Poverty Resolutions after returning from the Peace Corps.
During the last year, 12 Penn State students completed internships in a variety of fields, including International Development, Marketing, and Graphic Design.
Poverty Resolutions has also developed relationships with Penn State faculty.
They have teamed up with Dr. Sam Richards (Sociology), Nancy McClure (Accounting), and Dr. Bee Roberts (Economics) to engage Penn State students inside the classroom.
Dr. Jay Stauffer, a professor in the College of Agricultural Sciences, recently provided expertise in the development of a tilapia farm in Haiti, a current project of the organization.
To learn more about the work of Poverty Resolutions, visit http://www.povertyresolutions.org.
Poverty Resolutions, Inc. is a 501(c)(3) nonprofit organization. Their mission is to eradicate dollar-a-day poverty through sustainable development projects in Haiti and by educating Americans to promote awareness of global poverty and to inspire action.
The Poverty Resolutions website was recently developed by web-design and marketing agency FocusMX to better enable the nonprofit to spread their message. The site now boasts an appealing quality that strives to effectively impart the nonprofit's news and information. FocusMX offers marketing and website design solutions to large corporations, small businesses, non-profit organizations, and individual entrepreneurs.