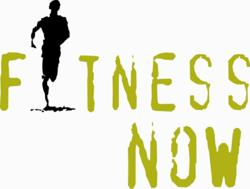 Offer unparalleled personal training combined with nutritional counseling in order to help the public get in shape and stay in shape.
Mount Pleasant, SC (PRWEB) June 20, 2012
Travis Lance, certified personal trainer, athletic trainer, and performance enhancement specialist, founded Fitness Now in 2002 to provide Mount Pleasant residents with a full-service athletic club. With an emphasis on the overall health and wellness of members, the club staffs personal trainers that strive to help club members achieve their fitness goals.
The mission at Fitness Now is to "offer unparalleled personal training combined with nutritional counseling in order to help the public get in shape and stay in shape." The club's trainers are all certified professionals who are knowledgeable in a wide range of health and wellness areas. They provide comprehensive one-on-one personal training that addresses all relevant aspects of their trainees' lifestyles.
The trainers of Fitness Now initially consult with clients to address the factors that will help them achieve an overall strengthening of the body. By identifying the needs of each individual member, the trainers are able to develop custom fitness regimens that help members increase their strength, flexibility, and endurance.
The club's trainers also help guide the overall lifestyle choices of their members. They make nutritional suggestions for better diets to assist with weight loss, weight gain and other specific dietary goals. In addition, the trainers can show members how to increase their mental and physical performance with proper body fuel supplements.
Fitness Now is proud to offer these personal training services to anyone and everyone. The club is open inside the Belle Hall Shopping Center to attract fitness conscious individuals tired of the usual jog around the mall. Fitness Now also doubles as a sports medicine facility, with trainers that additionally specialize in therapeutic and rehabilitative exercise for bodies recovering from injury.
About the company:
Fitness Now was founded in 2002 and provides unparalleled customized personal training to the residents of Charleston. They are Mount Pleasant's first one-on-one personal training and sports medicine facility. Travis Lane and his team provide fitness training, nutrition evaluations, sport specific exercise, therapeutic exercise, weight loss and rehabilitation services all in a comfortable private gym in Belle Hall Shopping Center in Mount Pleasant, SC. Contact the certified professionals at Fitness Now for a free fitness evaluation and nutrition consultation. For more information visit their website at http://www.fitnessnowmountpleasant.com.