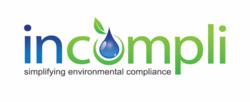 Laguna HIlls, CA (PRWEB) June 20, 2012
Clients can upload the project specification and incompli starts on the environmental report right away. Though the process is not 100% online, it significantly reduces the lead time for accurate stormwater prevention plans (SWPPP).
Many owners are requiring contractors to have a stormwater pollution prevention plan on site even if the Cal EPA is not requiring it. The SWPPP turn-around time will be reduced by over 75%. More importantly, the savings is passed on to the customer. The costs are often times 20-30% less than the industry average.
Incompli is committed to utilize available technologies to reduce costs for contractors, engineers, architects, municipalities, and developers. Their expertise in storm water and SWPPP compliance can help firms save time, money, and even the environment.
For additional information on, contact Jason Locklin at 800-677-3718 or visit http://www.incompli.com/
ABOUT Incompli - incompli is a storm water specialist and erosion control professional company serving all of California. It performs stormwater prevention plans (SWPPP) for commercial, industrial, and Caltrans. These plans detail the action to be taken to prevent pollution. Incompli uses innovation that dramatically reduces the carbon footprint and reduces the costs of environmental compliance, simplifying the process.
23034 Lake Forest Dr, Suite B Laguna Hills, CA 92653