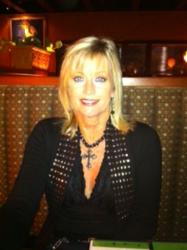 I am so excited to be joining such an innovative, talented team.
Winter Park, Florida (PRWEB) June 20, 2012
Marc-Michaels Interior Design, Inc. is pleased to announce that Patti DeLorenzo has joined the award winning design firm as their new Director of Marketing. Ms. DeLorenzo's professional career includes over 20 years of successful business and client development experience in real estate, residential building and design and technology industries. As a past co-owner of a prestigious home building business in the Orlando area, Patti DeLorenzo is well known for her ability to forge meaningful partnerships with both clients and vendors.
"I am so excited to be joining such an innovative, talented team," says Ms. DeLorenzo." I look forward to insuring our clients always receive the exceptional, personal, and professional experience that Marc-Michaels is known for." Ms. DeLorenzo will be working with the marketing management group to expand on the company's award winning brand for both current and future projects out of the firm's Winter Park, Florida location.
"We are very happy about adding Patti to our professional family," says Mark Tremblay, Chief Operating Officer. " Her impressive communication, attention to detail, and relationship skills are a perfect fit with our commitment to excellence in the design industry."
Consistently recognized as an industry leader, Marc-Michaels Interior Design, Inc. has been providing highly imaginative interior design and merchandising services for more than 25 years. An emphasis on interior detailing combined with a "casually elegant" approach to design form a unique offering sought by clients on an international level. The firm specializes in translating its signature look to private residences, commercial projects, model-home merchandising and expanding international market. For more information visit http://www.marc-michaels.com.