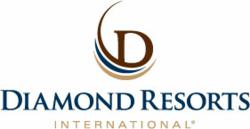 Las Vegas, NV (PRWEB) June 20, 2012
DIAMOND RESORTS INTERNATIONAL® (Diamond), a global leader in the vacation ownership industry, announces the Diamond Mentorship Program, an inaugural apprentice program that develops qualified individuals to ultimately assume a position as a Manager or Director of Marketing at a Diamond sales and marketing location.
Launching on July 16, 2012, the program will encompass all aspects of marketing and executive leadership and will provide hands-on training, mentoring, shadowing and one-on-one interaction with department heads. Featuring four apprentices selected from a sizeable pool of applicants by an ad-hoc internal selection committee, the Program will offer a rigorous 12-month schedule with classroom-style training sessions, webinars and on-the-job rotational assignments in key sales and marketing areas: OPC, Concierge, Special Events and the National Marketing Center.
In addition to this on-the-job training, the trainees will be offered a comprehensive University of Excellence curriculum in leadership, management and technical areas, as well as functional overviews and meetings to obtain a strategic viewpoint of the Company. Marketing expectations will also be included in this program.
According to Stephen J. Cloobeck, Chairman and Chief Executive Officer, Diamond Resorts International®, "In order to continue to be a leader in the hospitality industry, it's critical that we invest in training and finding new and innovative ways to develop our team members so that we continue to deliver the ultimate in customer service."
The vision for this Program is to develop both sales and marketing leaders. Subsequent editions of the Mentorship Program will feature an alternate discipline approach: While the inaugural Program will focus on Marketing disciplines, the following edition will seek to develop future leaders in sales. Each alternation of the Program will be offered annually and will feature a 9-12 month curriculum.
Diamond Resorts International®, with global headquarters in Las Vegas, Nevada, is one of the largest hospitality companies in the world with more than 200 branded and affiliated resorts and over 27,000 guest beds in 28 countries with destinations throughout the continental United States and Hawaii, Canada, Mexico, the Caribbean, Europe, Asia, Australia and Africa. Offering simplicity, choice and comfort to more than 418,000 owners and members through the branded hospitality service of approximately 5,000 team members worldwide, Diamond Resorts International® is dedicated to providing its guests with effortless and relaxing vacation experiences every time, for a lifetime.
Annually, nearly 1.4 million owners, members and guests enjoy the simplicity, choice and comfort Diamond Resorts International® offers through our branded hospitality experience.
About Diamond Resorts Corporation
Diamond Resorts Corporation and its subsidiaries develop, own, operate and manage vacation ownership resorts and, through resort and partner affiliation agreements, provide owners and members with access to 71 managed resorts and 144 affiliated resorts and four cruise itineraries through THE Club® at Diamond Resorts International®. To learn more, visit DiamondResorts.com.