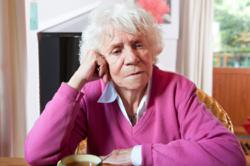 Entrusting someone with the at home care of the elderly is serious business. The elderly, and the young, are easy targets for abuse.
Jacksonville Beach, Florida (PRWEB) June 21, 2012
Talking to home health care providers at the Visiting Angels Annual Conference this year being held in Minneapolis Minnesota, Don Dymer, president and Chief Operating Officer of Single Source Services background screening corporation commented on the interesting nature of the location of this year's conference.
Dymer traveled to the conference also to introduce ArrestAlarm, a monitoring system that tracks criminal arrests and provides employees with instant access to arrest information. "Background screening shouldn't stop once someone is hired." warns Dymer. "Things change, people change. We now can offer our clients the ability to access over 3,000 interfaces with law enforcement across the country to access real time arrest information along with tens of millions of historical incarceration and booking records representing nearly three quarters of the jail population."
"Minnesota has been a state to watch recently for how they treat crimes against the elderly." noted Dymer. "Minnesota is one of only five states that treats abusive caregivers' crimes as misdemeanors with small fines and little to no jail time regardless of the severity of the crime. Then, in April all of that changed with the introduction of a bill that would punish offenders with significant fines and substantial prison terms for crimes against the elderly and at risk adults."
Why does this interest this man from Jacksonville Beach, Florida? "It's quite simple really", Dymer explains, "I have been following this story because my company provides background screening to the home health care industry. Ensuring that we find suitable employees who will be entrusted with the care of the elderly is serious business. However in this case, it appears that home health care agencies have not fully supported this bill which would increase the punishment against elder abuse because of the fear of increased exposure and unfair charges that might be brought against their own employees."
"Home health care agencies can eliminate that threat by instituting a painstaking approach to background screening. A professional background screening program immediately validates and provides the home health care agency with a paper trail. Proving beyond question, that the agency has fully vetted a prospective employee before allowing them access to their elderly, housebound, clients," explains Dymer. Whether this legislation passes in Minnesota, it just makes good business sense to protect your own interests and that of your clients by carefully screening not just employees but volunteers as well.
Dymer emphasizes his point, "Large or small home health care providers need to ask themselves some basic questions, 1. Have I validated the past residences of all of my staff? 2. Have I carefully cross referenced social security numbers with work history, 3. Have I accepted the rationale for huge gaps in employment history simply from what the applicant told me during the interview? 4. Have I taken any shortcuts with any of my staff merely because they just worked for an agency I am familiar with and I assumed that agency thoroughly checked them out? 5. Have I checked my staff's driving records, or checked to see if they have been arrested?"
Why does Dymer recommend outsourcing your background screening? "That's also easy. If home health care agencies are concerned that stricter penalties for elder abuse by caregivers puts them in jeopardy, then it seems obvious that if they assign the task or investigating all candidates suitability to a reputable background screening company, that background screening company becomes in effect, a valuable witness to the screening."
"At SingleSource we document every step and we provide our clients with an employee's full history. If a vulnerability exists in a potential candidates' history, we dig deeper. In many cases, our staff picks up on trails like detectives checking with county records if they suspect that a crime may have been committed and hasn't been reported to a national data base yet."
Why do home health care providers need this? " An employee who got arrested for a DUI last night in many cases isn't going to report to work the next day and march in and let you know of the arrest. The same is true of loss of license, battery, etc. In many situations, the need for a paycheck and job overshadows the value of telling the truth. Not knowing puts the business owner/employer in jeopardy as well as their clients."And all too often, increased arrests indicate escalating violence or the propensity to do harm."
"My advice to Minnesota Governor Mark Dayton and elder abuse bill supporters Steve Gottwatt and others is to educate health care providers on the importance of careful, diligent background screening as an effective means to cover and protect home health care providers from negligent lawsuits.", notes Dymer.
SingleSource Services is located in Jacksonville Beach, Florida.The company provides background screening to over 2,500 business across a wide variety of industries and nonprofit organizations, including over 200 Visiting Angel franchisees. SingleSource (http://www.singlesourceservices.com) was founded in 1995 believes that backgrounds are like fingerprints and provides human resource management tools and prides itself on its customer relationships and strong commitment to fulfill its corporate civic duties.
Source (*) U.S. Government Accountability Office, 2011