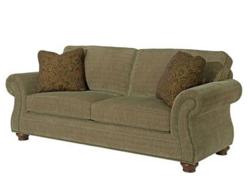 We feel videos combine the convenience of shopping online with the visceral experience of visiting a traditional brick and mortar establishment.
Golden, CO (PRWEB) June 21, 2012
It used to mean that coming home from a day of sofa shopping meant returning with an empty tank of gas and an even emptier well of patience, but with today's ecommerce options, shoppers can browse 24 hours a day from the comfort of home. Online shopping makes it easy to look at a wider variety of choices then driving all over town to the local brick and mortar stores. It also allows for convenient price comparison, as well as searching for product reviews. Explanations for added options such as power recline or sleeper options are also readily available. Best of all, there are no pushy salespeople and no summer construction traffic to deal with.
Another drawback to shopping online is that it can sometimes be difficult to get a complete grasp of the product or understand how features work with just a still photograph. To offer a more complete understanding of their more sought after products, SofasAndSectionals.com has introduced product videos to offer a clearer view of popular items such as Broyhill leather sofas or leather reclining loveseats. Bruce Tucker, VP of Marketing at InteriorMark said, "We are always happy to send out fabric swatches and samples so customers can feel comfortable with their online choices before purchasing, but touching the leather and comparing colors to existing furnishings, while helpful, doesn't always offer a thorough understanding of a product. How does the reclining mechanism work? How does the storage space open? We felt those kinds of things were better conveyed in video format and we wanted to give shoppers a more three dimensional view of our merchandise. We feel videos combine the convenience of shopping online with the visceral experience of visiting a traditional brick and mortar establishment."
To view product videos, go to any of the Broyhill category pages on SofasAndSectionals.com. Click on the camera icons that appear on the lower left hand corner of the still photos to launch the product videos. Videos are also available at the SofasAndSectionals.com YouTube Channel. These informative videos feature spokespeople explaining options and benefits as well as close up views of the sofas in each line. They give shoppers a palpable feel for the placid elegance of the Medici and the casual, inviting nature of the Laramie or the timeless style of the Larissa. These videos are a useful tool in making informed buying decisions. Combined with the wealth of written information available online, consumers can shop with increasing confidence on the internet and be assured that merchandise will arrive as expected.
About SofasandSectionals.com ̶ SofasAndSectionals.com is part of the InteriorMark family of websites. Currently InteriorMark has seven sites under its umbrella. They are the official dealer of many of today's top names including Broyhill and other high quality brands. SofasAndSectionals.com is a member of the National Home Furnishing Association, and is proud to have an A rating with the Better Business Bureau.