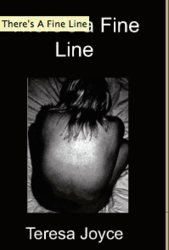 Coach Sandusky's Trial compels every parent to take heed about the role of influential authorities in their child's life.
Los Angeles, CA (PRWEB) June 22, 2012
Dr. Carol Francis discusses sexual abuse as related to "Coach" Jerry Sandusky sexual abuse against his young trusting students. This radio show is available on demand at Dr. Carol Francis Radio Talk Show.
"Jerry Sandusky misused his relationship as coach or a socially powerful man who could make or break these children's youthful-athletic "careers," self-esteem or sense of being "accepted." The children's responses at times clearly illustrated the human vulnerability to remaining attached and even loyal to one's abuser," explains Clinical Psychologist, Dr. Carol Francis.
Dr. Carol Francis helps listeners appreciate the depth of entanglement that victims feel with a power-figure who becomes emotionally and sexually abusive in this radio interview with author Teresa Joyce, abuse survivor.
Teresa Joyce's book "There's A Fine Line" published by Chipmunka Publishing helps all readers feel the disturbing entanglements within these twisted relationships. The abuser seems essential to the victim's perceived survival or worth. Listen to this powerful radio interview with Teresa Joyce at http://www.blogtalkradio.com/dr-carol-francis/2012/04/16/sexual-abuse-exposed-interview-w-author-teresa-jones or on my YouTube.com/drcarolfrancis at http://www.youtube.com/playlist?list=PL4ECD9E3D9DF369E4.
"We teach children to respect authorities in their lives and too often instruct them to cooperate and "do as they say.' These parenting instructions do not have innocent impact on children when those young ones are left in the hands of a sexual abuser or even verbally or physically abusive adults. Parents need to take heed to teach children to act with respect but only give genuine respect and genuine cooperative behavior when the adult proves to be worthy of respect and when that adult instructs the child to do worthwhile activities," suggests Dr. Carol Francis. "Blind obedience is a practice which should have been discarded decades ago even before Hitler's horrific era. Young children need to be taught the power of saying no, leaving a bad situation with an adult and knowing that even adults can have bad intentions. These are definitely harder parenting instructions to explain or teach to a young innocent child."
Dr. Carol Francis has been a Clinical Psychologist and Marriage Child and Family Therapist for 32 years and has published extensively. Other radio shows, books, articles, blogs and discussions can be attained at drcarolfrancis.com