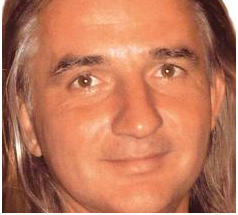 Sound scientific and skeptical curiosity includes careful examination of outcome data as well as the tools for treatment. The same guidelines for scientific research needs to be applied to Braco's work.
Los Angeles, CA (PRWEB) June 21, 2012
Dr. Carol Francis, Clinical Psychologist, to be interviewed by Producer Jane Sibbet on BracoTV and BracoAmerica.com on topics of Healing, Alternative approaches to health and well-being, faith healers, power and importance of belief interlinked with biology and cellular health, and scientific research into Braco's Gazing Sessions and Related Research Studies. Interview streamed live on the internet at 4:00PM PCT June 21, 2012 or 1:00 Hawaiian time where it is being filmed. For more information BracoAmerican.com
Physical and Emotional Healings are reported by participants at Braco Gazing Sessions held now on every continent and live-streamed weekly. Many of these significant health improvements have been verified by laboratory and medical investigations. How are such healings taking place? What research do we currently have available about such health improvements? Dr. Carol Francis, Clinical Psychologist, will explore current findings on BracoTV live-streaming at 4:00PM PCT June 21, 2012 as related to her preliminary investigations into the Braco Gazing Sessions.
Dr. Carol Francis, Clinical Psychologist and Certified Medical Hypnotherapist, interviewed 30 individuals who attended the Braco Gazing Sessions in Los Angles. Those interviews of healed and helped individuals are available on podcast and on-demand on the Dr. Carol Francis Talk Show at this link.
Narrative research of case-by-case healings of individuals who have attended Braco's Healing Gazing Sessions will be discussed by Dr. Carol Francis. In addition, during this interview, phenomenons such as guru effects, power of belief on medical conditions, western medicine and alternative interventions, remote healings, value of skepticism, and the need for open and honest scientific consideration of healings which occur because of the Braco Gazing Sessions will be examined during this interview.
Other interviews with individuals who experienced healings after a Braco Gazing Session can be heard on Dr. Carol Francis Talk Radio Show at http://www.blogtalkradio.com/dr-carol-francis/2012/04/13/bracos-healing-gaze-interviews-with-those-who-attend-gazing Additionally check out BracoAmerica.com for more details and case studies.
New medication, advanced medical treatments or curative medical procedures understandably receive considerable recognition by patients, doctors and media. Typically, considerable laboratory research and case-by-case studies verify the efficacy of successful medical interventions. Evidence-based-treatment in the field of Psychology also steers psychotherapy toward statistically proven treatment modalities.
Alternative treatments for medical concerns or mental or emotional complications also receive public and professional scrutiny which helps measure their effectiveness. These alternative treatment interventions include ancient techniques of acupuncture, herbs, healing touch methodologies, or spinal adjustments.
Interestingly, regardless of which intervention patients opt to pursue, the research repeatedly indicates that the bedside manner of the doctor or practitioner has profound impact on how effective the treatment is in resolving the patient's complications. The healer's persona or attitude matters in the healing process.
Dr. Carol Francis, Clinical Psychologist and Certified Medical Hypnotherapist, explores the impact of these variables on the healing process with Jane Sibbett a key organizer of Braco's Healing Gazing Sessions. Braco, a man from Croatia, provides healing gazing sessions which occur in person internationally and through live-streaming online.
Dr. Carol Francis requested opportunities to examine the current data or case histories associated to the healings which occur in participants who attended a Braco Gazing Session in Los Angeles. The organizers of BracoAmerica.com supported Dr. Carol Francis' curiosity and continue to welcome clear and conscientious research regarding those physical and emotional healings. What occurs during a Braco Gazing Session? How do such sessions produce verifiable medical and emotional recoveries?
"In a sense, Braco's Gazing Sessions is similar to Alternative Treatments which the Medical fields can not fully understand. Something occurs that relieves participants of ill-health, emotional burdens, and personal complications subsequent and during these Gazing Sessions. But what occurs? These are areas of key interest to me," explains Dr. Carol Francis.
Other professionals interviewed during these next 10 days include Dr. Jan Ellison, Dr. Laurie Moore and Dr. Miranda Brkljacic. For more information check out the schedules for live-streaming Braco Gazings at BracoAmerica.com
Schedule for Gazings on-line:
June 14 – 24 8:00am, 9:00am, 10:00am, 11:00am, (LSG + Braco's Voice at 11:00am) 12:00pm, 1:00pm, 2:00 pm each day HST, LSG
June 25 8:00am, 9:00am, 10:00am, 11:00am (LSG + Braco's Voice at 11:00am), 12:00pm, 1:00pm, 2:00pm, 3:00pm, 4:00pm HST, LSG
June 26 8:00am, 9:00am, 10:00am, 11:00am (LSG + Braco's Voice at 11:00am), 12:00pm, 1:00pm, 2:00pm, 3:00pm, 4:00pm, 5:00pm HST, LSG